This is the first furniture add-on for Minecraft Pocket Edition. It adds 9 chairs and all of them can be used to sit on. It should be mentioned that this mod some of the current mobs in-game but the great benefit is that you'll get 9 awesome chairs which you can use to decorate your worlds!
Creator: GentaMCPE, Twitter Account
Updated: 24 November, 2016 (5 new chairs, supports 0.16)
How to use the chairs?
Each chair replaces a mob. To spawn a chair you will need to use one of the following spawn eggs.
(Make sure your difficulty in-game is set to max! Otherwise you might not be able to spawn them.)
Log = Pig
Birch Chair = Skeleton
Office Chair = Wither Skeleton
Acacia Chair = Stray
Red Chair = Creeper
Bar Stool = Zombie Pigman
Wooden Bar Stool = Husk
Purple Pillow = Villager
Beach Chair =  Witch

If you want to rotate the chair then you can use a cookie. Approach a chair with a cookie in your hand and then long-tap on the chair and press Mount.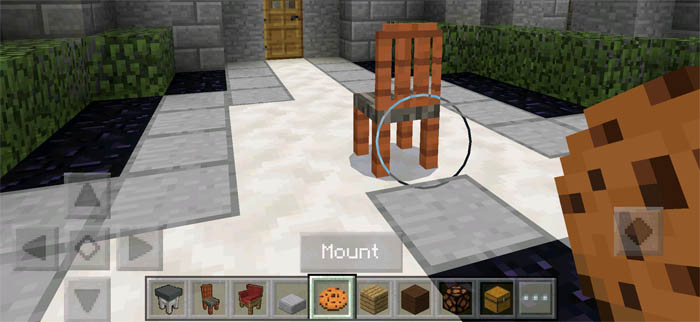 You will now be riding the chair. Position the chair as you want it and then press the jump button to get off. If you want to move it to another location you can push the chair by walking into it.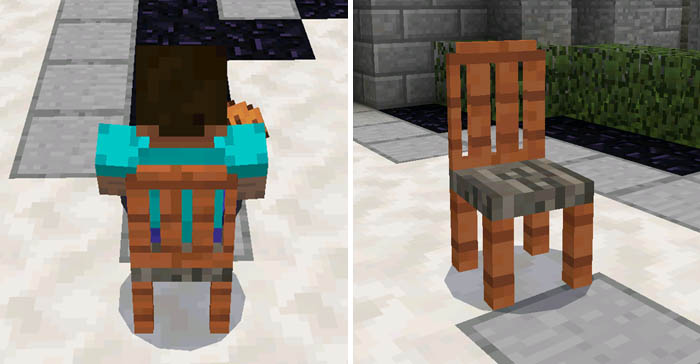 You can sit on any of the 9 different chairs. Simply long-tap on the chair and then press Mount to have a seat. To get off the chair press the jump button. (If you are using Windows 10 then all you need to do is to right-click the objects.)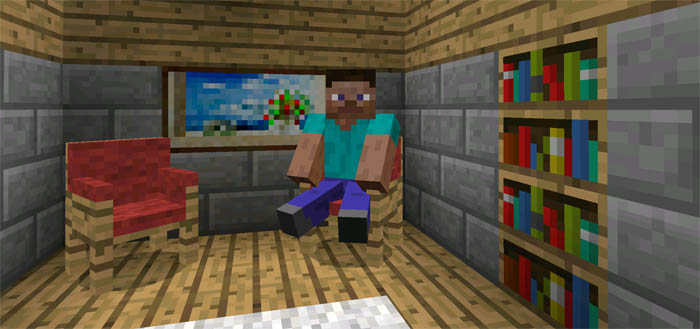 The bar stools are the easiest to use as you don't need to rotate them.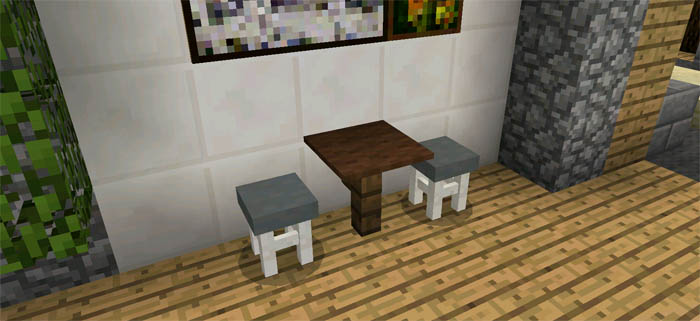 Here is an example of how the wooden chairs looks like in-game.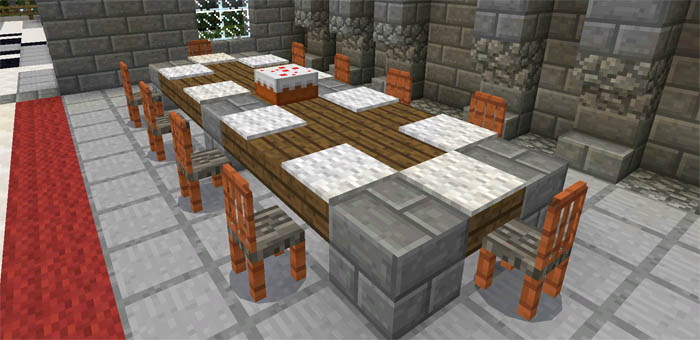 The wooden bar stool is quite similar to the other bar stool except that it looks a bit more basic and inexpensive.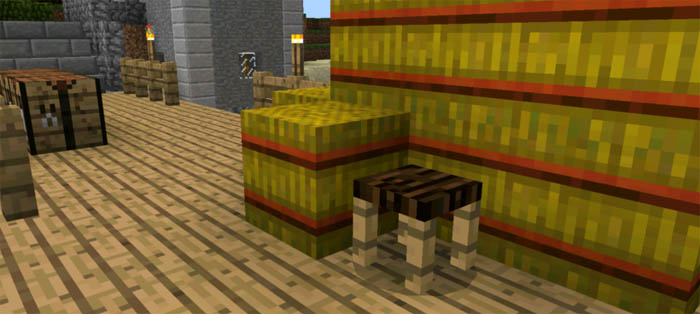 Spend a (Minecraft) day at the beach and relax in this comfortable blue chair!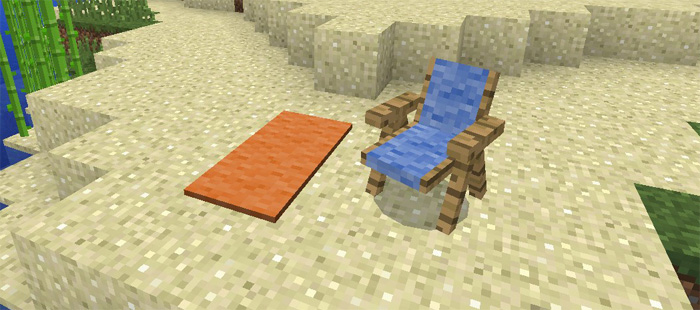 Spend the afternoon seated on a log doing some fishing. It can't get any more relaxing than this!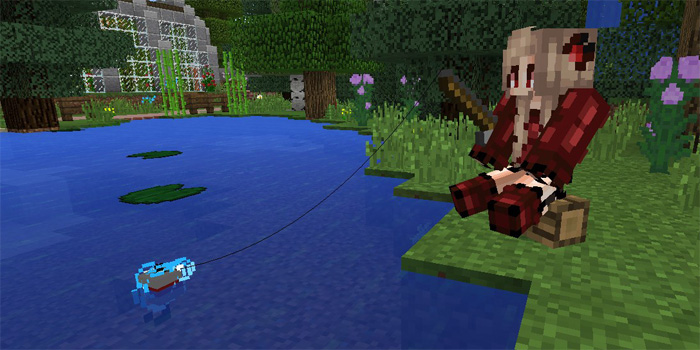 Install Guide
Apply packs for a world