This is the first add-on to be released on the website which adds entities to the game instead of replacing them. However, it's restricted to 1.8 beta only as it's only in that version it is possible to add new entities. 11 cows, that's how many new cows are added and all of them can be found spawning naturally in in your world!
Creator: Wartave, Twitter Account, Website
How does it work?
Here is a list of the added cows and they are each based on a different mineral. All cows (except for the Quartz Cow) spawn in the same biome as the ordinary cow.
Iron Cow
Old Cow
Lapis Cow
Cobblestone Cow
Experience Cow
Obisidian Cow
Redstone Cow
Quartz Cow (spawns in the Nether!)
Diamond Cow
Emerald Cow
Coal Cow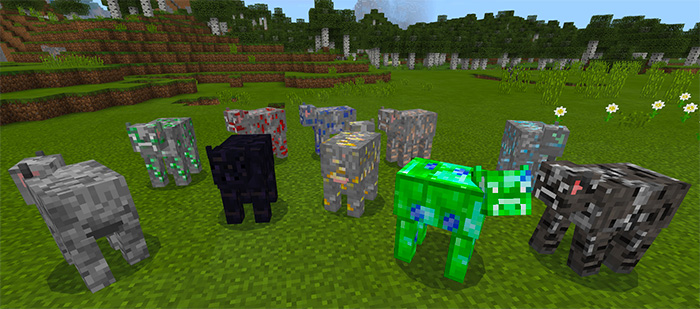 Each cow drops items depending on their type. For example, Gold Cows drop gold ingots and Diamond Cows drop diamonds.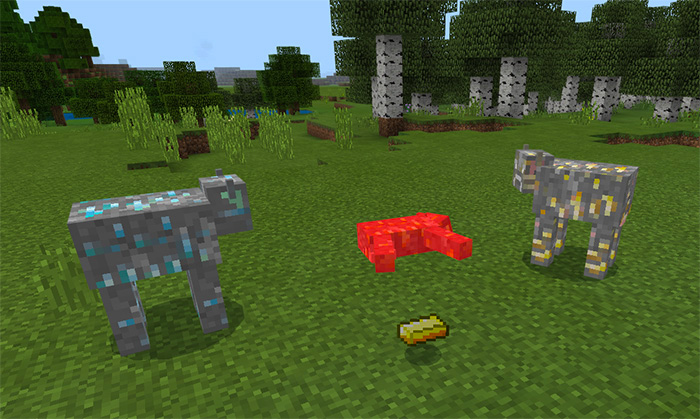 The Quartz Cow is the only cow which spawns in the Nether as all others spawn the Overworld in biomes where the ordinary cow also spawns.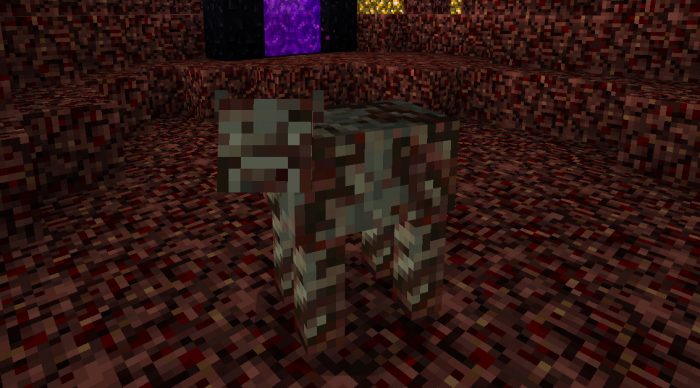 Installation
Requires "Use Experimental Gameplay"! Toggle it in the world settings! 1.8 required also!
Apply the packs for the world
Create the world