This add-on implements six new dog breeds to Minecraft, but they only replace a total of three mobs. Each dog is based on a popular breed in real life, so there's a real good chance you will find your favorite (if you have any). To make one of the dogs your own you will need to tame by feeding them some bones. Once tamed, you will be able to take them on a walk, play with them and if it's a Poodle even customize its looks!
Creators: 
Jujustyle7
 (
Twitter
), 
MrMinechest
 (
Twitter
)
How does it work?
The first thing you will need to do is to find one of the dogs. As they replace vanilla mobs this means that they will spawn naturally in your world, but you can of course also use one of the spawn eggs.
Poodle (replaces Sheep) - Can be colored with any type of dye. It can also be sheared to make look more beautiful.
Chihuahua (replaces Rabbit) - Definitely the cutest puppies with the cutest sounds!
Dalmatian, Beagle, Huskie and Weiner (replaces Ocelot)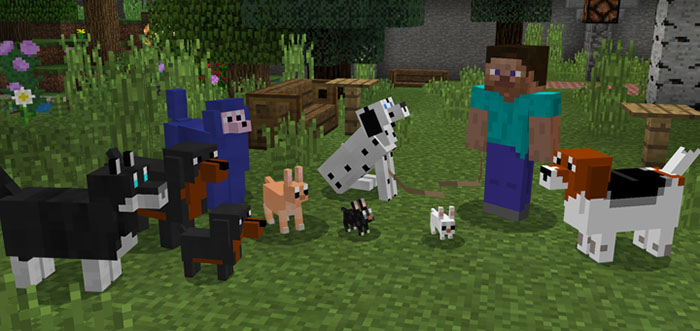 To make yourself an owner of a dog you first need to tame it. This is done by feeding it some bones. Once you see some heart particles appearing, you will know it is tamed.
iOS / Android: Long press on the dog with a bone and press Tame.
Windows 10: Right-click on the dog with a bone to tame it.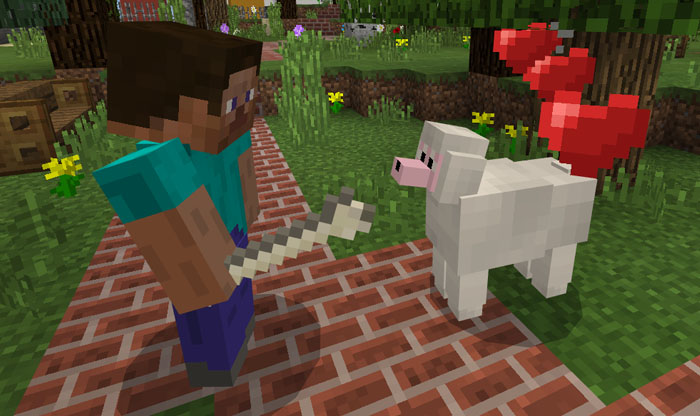 Once you've tamed a dog it will follow you around. However, if you want some more control over it then you can put it on a leash.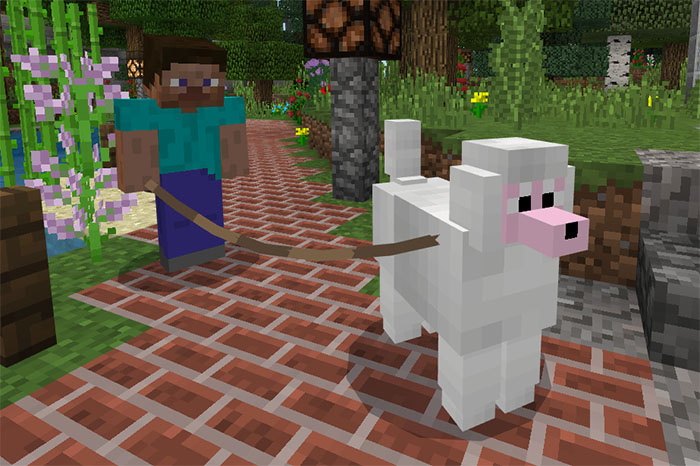 The Poodle has some additional features since it replaces the Sheep. For example, you can dye the dog by using any type of dye. You can also give it a new haircut by using the shears (item).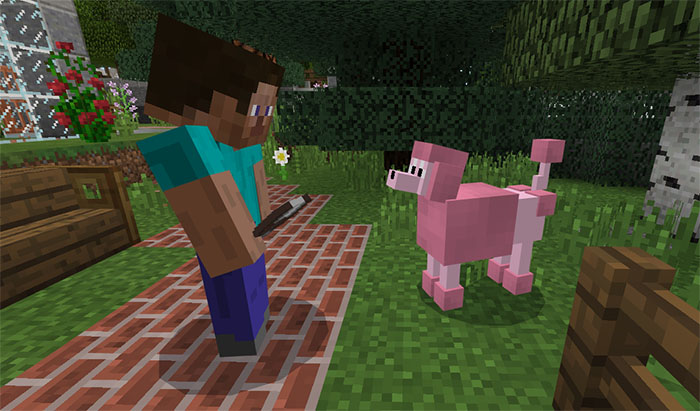 Trailer
https://youtube.com/embed//fvy3lDrYa4Y
Video Showcase
https://www.youtube.com/embed/eQSjVVW3_9c
Installation
Activate the packs for a world in-game
You can get a .ZIP file for this addon here.