This pack doesn't actually add more skulls as it actually some of the existing skulls and heads in-game. The pack include everything from a wolf head to an iron golem head and all of these are wearable headgear. You can also choose to use them as decorations for your worlds by placing them down similarly to a block.
Creator: HemaMetwaaly, Twitter Account
How does it work?
Here's a list of the heads which replace the skull and head blocks in-game. You can either wear them as a wearable headgear or place them down as decorative blocks.
Iron Golem Head (Zombie Skull)
Wolf Head (Creeper Skull)
Villager Head (Skeleton Skull)
Cow Head (Wither Skeleton Skull)
Husk Head (Steve Head)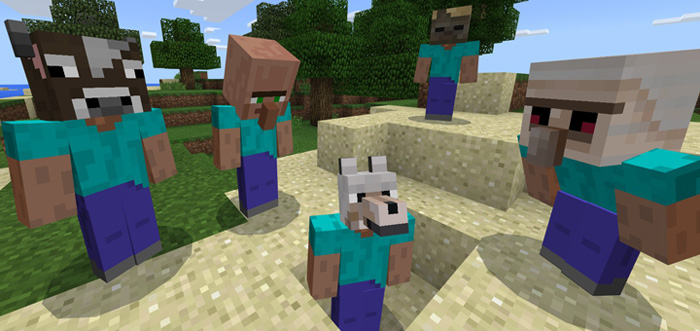 Installation
Open Minecraft
Settings > Global Resources > Activate the pack