This addon implements a three new treasure maps which you can obtain by trading with cartographers. Cartographers are a new type of villager which was added in one of the recent beta builds. By my understanding, none of the added maps were ones which could previously be traded. (If anyone have more information on the subject please let us know in the comments).
Creator: Allan1905, Twitter Account
How does it work?
At this point (as far as I've understood) there is no way to obtain the maps from a cartographer (which is a new villager type) other than using this add-on. The cartographer was added to Minecraft PE in version 1.1 build 3 (currently only for beta users). You can use the maps for finding rare structures and possibly some treasures.
All of the new maps are called "Unknown" or "Map 0" but that's just a bug which you hopefully can ignore for now. Here's a list of the available maps.
1st: Shows location for nearest temple (desert, jungle, igloo or witch hut) (new!)
2nd: Nearest Mineshaft (new!)
3rd: Nearest Stronghold (new!)
4th: Ocean Monument (old)
5th: Woodland Mansion (old)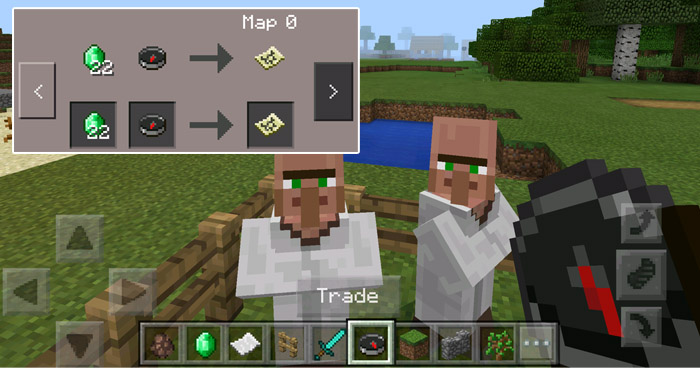 The maps basically contain two types of layers. The brown/beige layer shows a simplistic overview of the area where the treasure (green marker) is located. The second layer is the explored are and it is rendered on top of the other layer. (I hope that makes sense, if not just check out the image down below.)
In this case the treasure was located very close to where I got the map. (I used the following world seed: "johnny appleseed")
Go towards the green marker until you reach the location. And as you can see, there I found a desert temple buried under a pile of sand.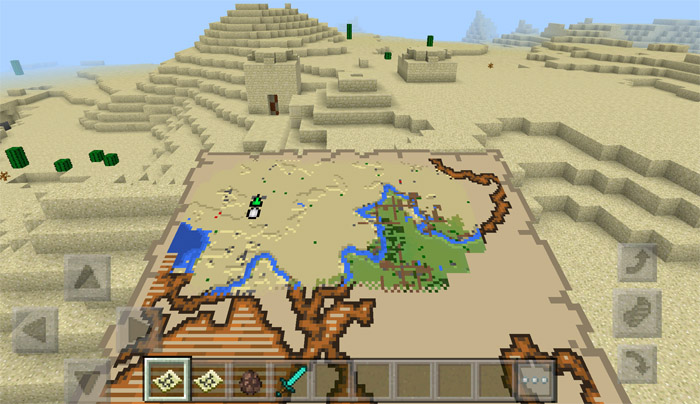 Installation
Activate the pack for a world in-game