This add-on increases the spawn frequency for wolves by making them spawn in all kinds of grass biomes.
Previously they could only spawn in taiga and forest biomes
but now they will spawn anywhere that there is grass and at least two block spaces above them. It's essentially the same spawn rules as for chickens.
Creator: 
SamDaLlama
, 
Twitter Account
Updated: 
10 September, 2017 (
read changelog
)
How does it work?
Tamed wolves are really the best companions you can get in the vanilla version of the game. However, sometimes they are quite hard to find. This add-on changes that as it makes them spawn more frequently as they will now be able to spawn in more biomes.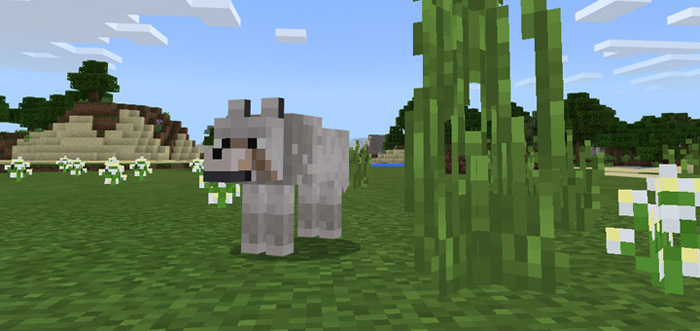 Download Behavior .McPack
Activate the pack for a world in-game
You can get a .ZIP file for this addon here.