This addon adds 5 100% functional motorboats with 5 different colors. We can use this add-on in our survival worlds to transport us from one place to another or use them as decoration for our maps.
Creador:
Twitter: @Andiuber
YouTube: Andiuber
To obtain the motor boats, we will have to be in creative mode and in the inventory search for the articles of the motor boats (in the spawning eggs section). you can also activate the cheats you can invoke them as follows with this command:
/ summon add: motor_boat_black
/ summon add: motor_boat_blue
/ summon add: motor_boat_gray
/ summon add: motor_boat_green
/ summon add: motor_boat_purple
Note: the plug-in includes: animations, sounds, 5 different colors, transport up to 3 players at the same time and the motor boat can be repaired if we feed it with reddish stone.
Preview: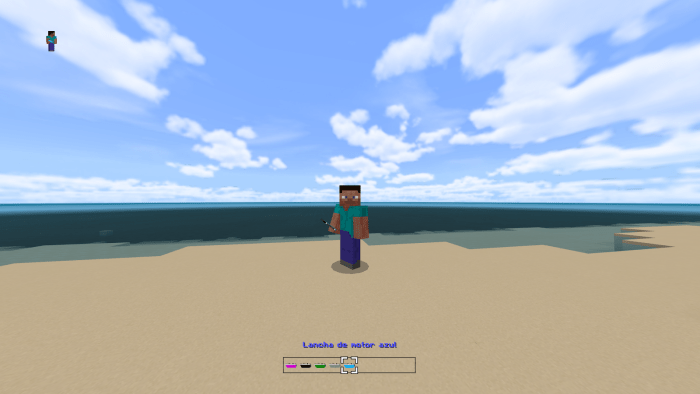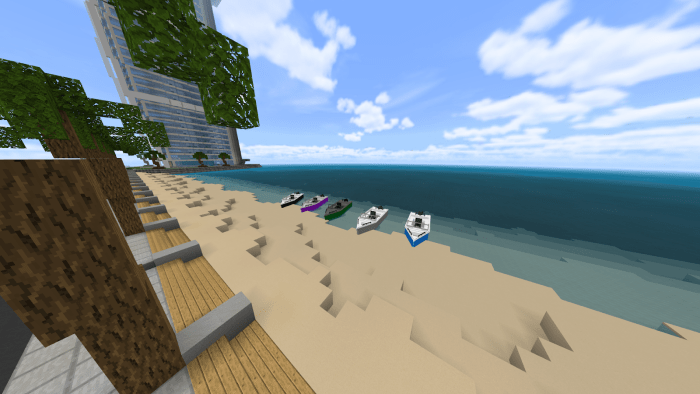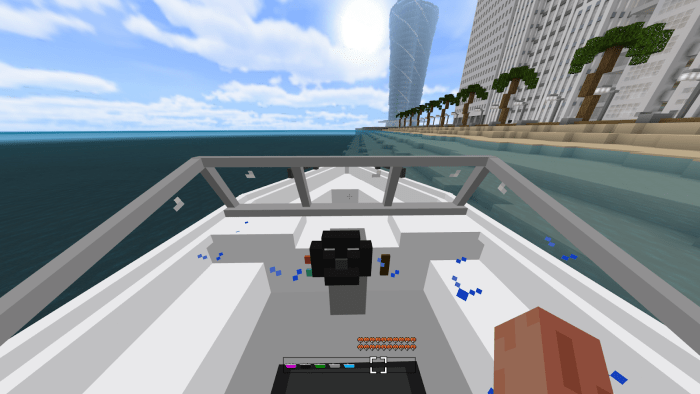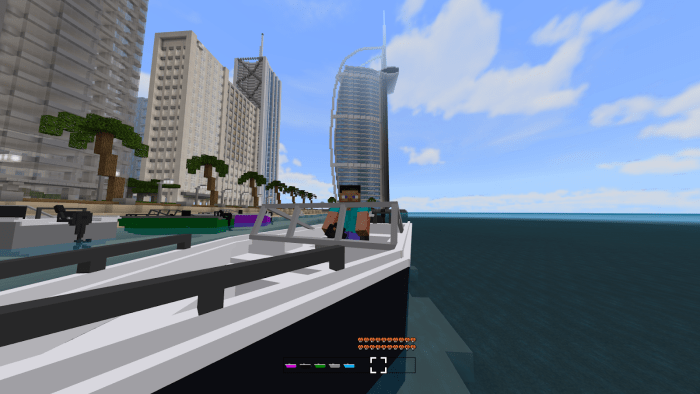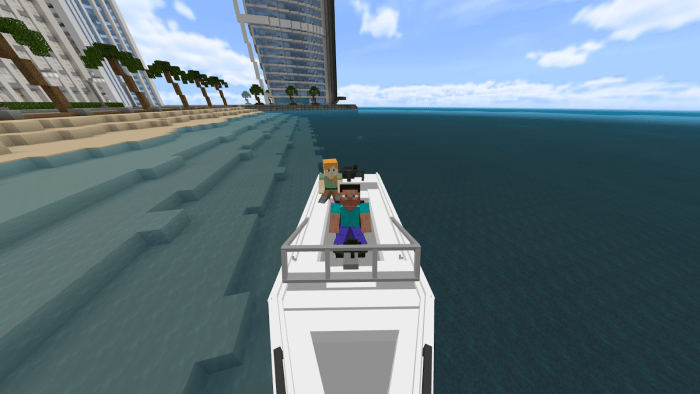 Trailer:
Installation
How to install the plugin in our worlds?
• Download and install McAddon
• Activate the behavior and resource package that you installed, in your worldwide configuration and you're done.
Doubts and suggestions?
Visit our website! https://www.cubitosmc.com
(If you share this work, respect the original link of the website publication of: MC Cubitos. That would greatly help us to value our work and provide more information about the content and our team. Do not use direct links. "Thank you!"