This add-on diversifies your game as it adds a lot of items and is compatible in the add-on Items from Mods. The new items include things such as weapons, tools and new precious metals. It's a great add-on in case you want to experience a new range of items in Minecraft and play with magic!
Creator: TheLinCof
Updated: 18 September, 2018 (read changelog)
How to start?
To start the normal study of the addon, you need to include a bonus chest, as in this case there will be a soul with which you will be able to spawn a villager. Otherwise, you will have to look for the village.
Once you have a villager, you need to click on it with an iron ingot and it will turn into the desired village.
You can find a more extensive add-on guide by clicking here!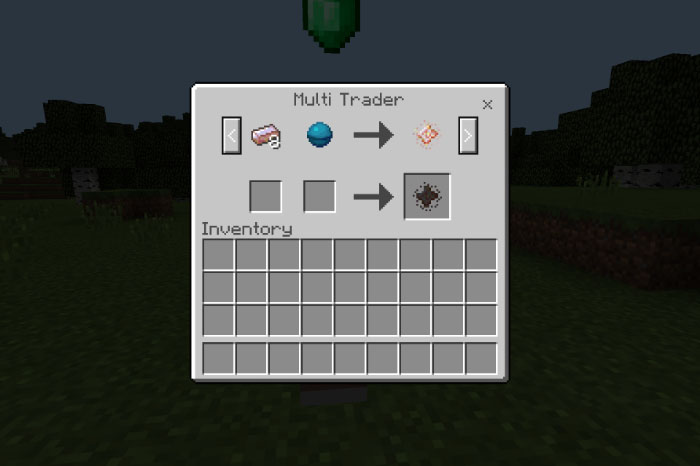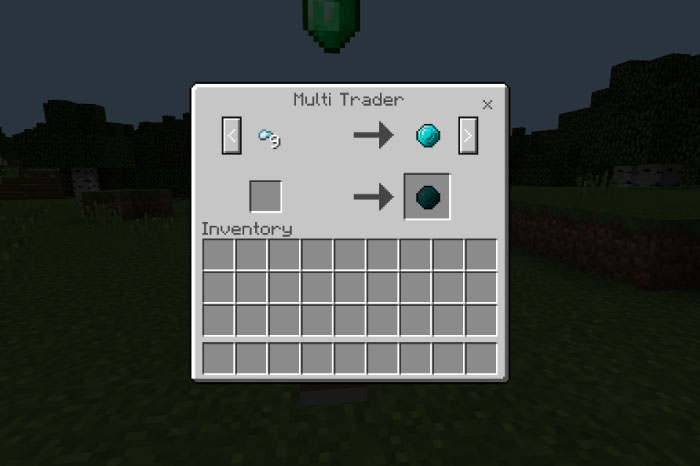 Industrial
This section consists of items that are created by processing ores, mixing and creating alloys, energy cores and tools with weapons.
Instruments
The following tools do not differ in functionality, but from the top to the bottom increase the speed of
production:
Iron Multitool
Diamond Multitool
Bronze Multitool
Steel Multitool
But
Tool - Damage (Damage: 25 ; Huge mining speed (does not mine stone etc))
Weapons
Bronze Sword - Damage: 9
Steel Sword - Damage: 11
Genetics
Now you will be able to deduce genes which will give you some advantages
Horse Gene - Speed II for 60 seconds
Chicken Gene - Slow Falling for 60 seconds
Rabbit Gene - Jump Boost II for 60 seconds
Magic
You will be able to create a weapon that would give you a special ability to grow new kinds of flowers and cause the new boss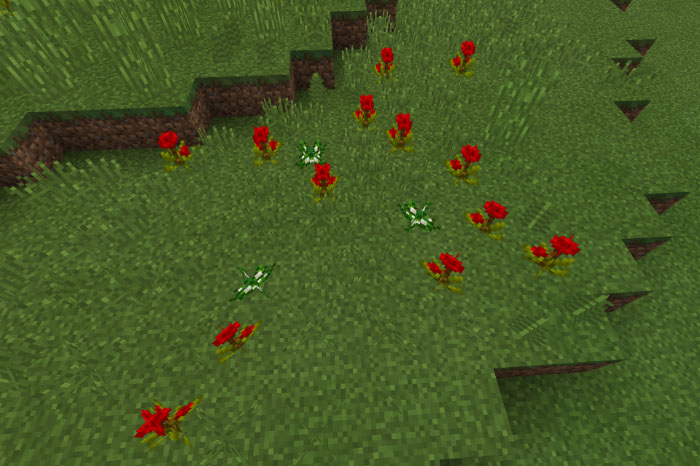 First, you will need to get the shards that fall from the skeletons. Shards - the basis of the section.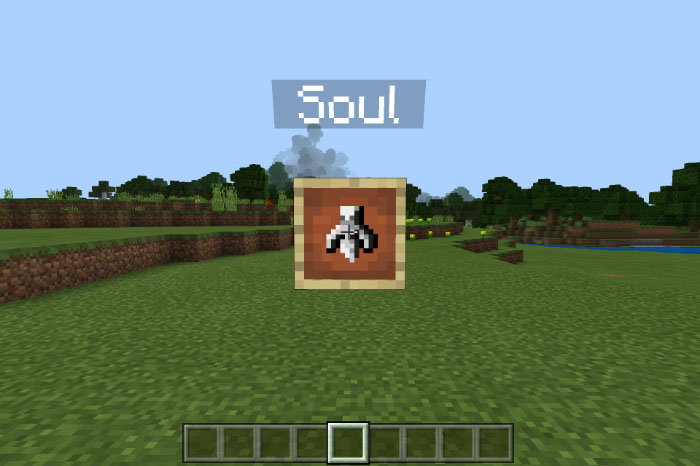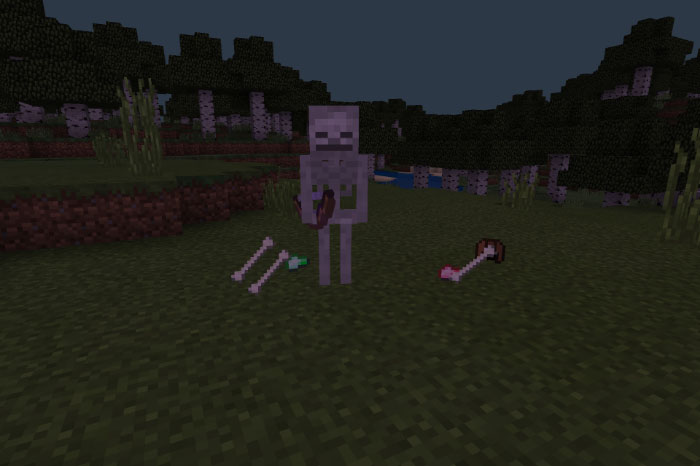 Weapons
Blaze Sword – Damage : 8 ; Fire Resistance for 240 seconds
Soul Dagger – With this dagger you can get the soul out of the crystal.
God Sword – Damage : 50 ; Health : 40 ; Speed x1,7
Other
To get a charged multi gem you will need to charge an ordinary multi gem souls.
Charged Multi Gem – Damage : 4 ; Health : 24 ; Movement x1,2
Flowers
Added a large number of new colors that you have to craft that would cause the boss with the flower of chaos.
Describe all the flowers makes no sense because in addition to calling the boss, they can be useful only for decoration.
All flowers can be created with the help cleric, which you can find in the village.
Bosses
At this stage, there are two bosses
Bosses 

God of War

Health : 20
Includes the wither effect
Calls a lot of minions

God of NatureHealth : 800

Includes the levitation effect
Summons minions

Summon ritual

First boss (God of Nature)

In order to call the first boss (God of Nature) you have crafted Flower of Chaos. After that, you just need to find a chicken and use it on this flower.
After defeating the first boss you will get a Trophy of Nature and a Flower of Ruin.

Second boss (God of War)

To appeal you will need to hold a "ritual". You should put blaze in "pool" 1*1*2 then you have to use iton the flower of chaos.
After defeating this boss you will receive the blockTrophy of War.
Required Reading
ATTENTION : For everything to work correctly, you must enable the "Education Edition"The tools give the effect haste for 240 seconds.
After the time expires, re-take the desired object in your hand to resume the effect.
You can find a more extensive add-on guide by clicking here!
Changelog

V 1.6.8:
New bosses (God of Nature & God of War)
New flowers (16 new flowers)
New blocks (Trophy of Nature & Trophy of War)
Created guide. You can find it here.
V 1.3.0:
Genetics has been added. Now you can deduce three kinds of gene that will give you advantages.
V 1.1.0:
The torches now illuminate everything around when you hold them in your hand.
Installation
Apply the packs for a world
Turn on Education Edition (required!)
Create the world