MultiPixel is a HD texture pack with new 32x textures that you've never seen before! It's great if you like to improve the look in Minecraft, while keeping the vanilla styling.
Author: Zou Chenyunfei, All Rights Reserved. 
Twitter  @ZouChenyunfei 
Pack Official Twitter: @MultiPixelHD
Discord: Welcome to MultiPixel channel!
Follow us, then you can get the newest information at the first time!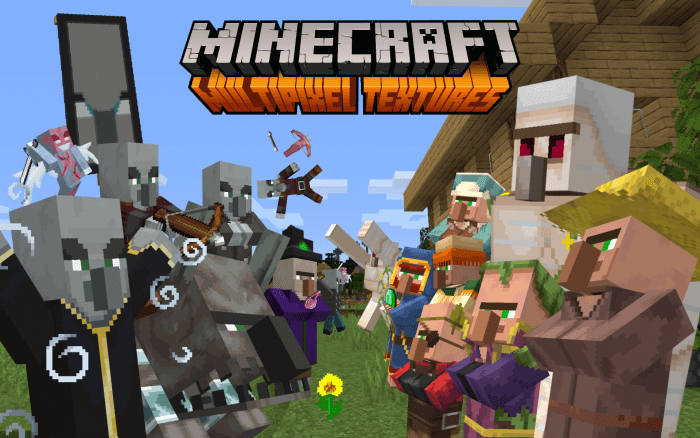 MultiPixel Texture Pack is a default improvement texture pack. The new default texture pack is 16×16 pixels and this one is doubled that in resolution. So basically it's double as good as the new Minecraft textures.
All textures included!
Screenshots
Aspects
Open Global Resources in Settings.
Single Click the MultiPixel Pack
Click Spanners Icon
Quit Settings Screen
This is Bedrock Edition Aspects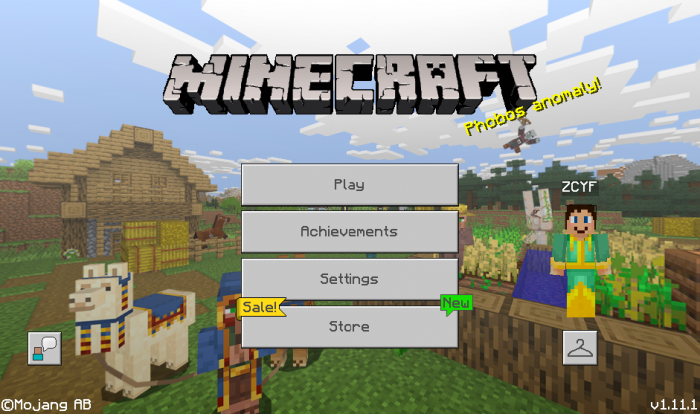 This is Java Edition Aspects (1.16.0.66+ only)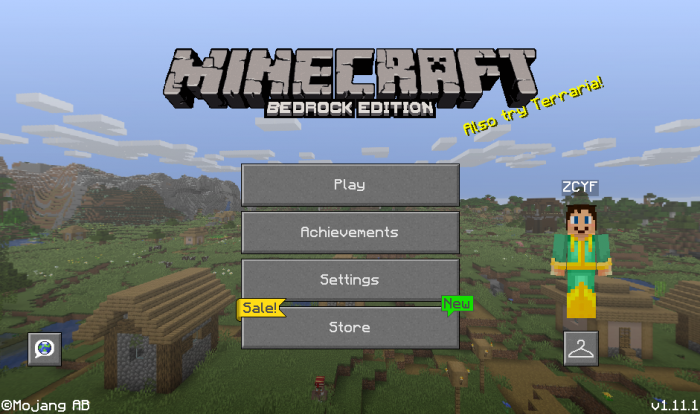 There are the list of features in Java Edition Aspects
Bamboo
Dried kelp
Jigsaw
Nether brick
Water
Illager banner
Sheep
Trident riptide
Map
Spawn egg
Exploding particle
Nautilus particle
Particle no rotation
Flame effect
Rain & snow
Flip blocks
Isotropic blocks
Fonts
Splashes text
Some UI color
Campfire smoke particles
Crit hit particles
Translucent destructed block particle
Zombie Animations
Villager Animations
Cracked Iron Golem
Splash Potion of Instant Damage and Instant Health Particle
Creeper Fired Light
Cat Model
Bed Model
Wither Armor Scale
Water Colors
Carried Item Rotation
Controller Icons
Crimson Stem Top
Warped Stem Top
Crimson Door
2D Fishing Hook
Fireworks Model
Arms of Armor Stands(If not any item in its arm then the arm would be invisible)
Piglin Animation
Zombified Piglin Animation
Drowned Animation
Different Bars (From @CrisXolt)
RTX on Beta
When using MultiPixel RTX Beta Pack, you can turn on RTX in your world.
Minecraft Windows10 RTX Beta Only!
Fixed Target Block Textures in New Minecraft Version.
Fixed Iron Golems Animation in Java Aspect.
Added New Brute Piglins Textures.
Added Different Bars. (From @CrisXolt)
Fixed Piglin Animations.
General
Added 2 UI images
Modified some textures slightly
Java Aspect:
Fixed bee spawn egg color
Fixed carried items offset
Added piglin attacking animation
Added zombified piglin animation
Change names of some.images to march new version.
Updated some.textures.
Fixed the bug that let all players be Steve when using Java Aspect.
Minecraft Windows10 Edition RTX Beta Support!
Fixed Pliglin Admire Animation in Java Aspect.
Blackstone, Respawn Anchor, New UIs, Chain Block, Jigsaw Block and more textures!!!
Bug Fixed & Textures Improved.
Fixed nether & the end fog color
Added cracked iron golem in Java Aspect.
Nether Update!
New features in Java Aspect. (1.16+ only)
Chemistry Textures Pack. (Please activate the pack in your world instead of global resources!)
Fixed some icon
Added some feature in Java Aspect (1.15 only!) (drowned animation, 2d fishing hook 3d splash potions, 3d fireworks and more)
Java Aspect
Zombie Animations
Villager Animations
Armor Stand Arms
Splash Potion of Instant Damage and Instant Health Particle
Creeper Fired Light
Cat Model
Bed Model
Wither Amror
Water Colors
Modified some particle
Fixed
Fixed Wither Armor
Modified campfire smoke particles in Java aspect.
Added ranslucent destructed block particles when destroy ranslucent blocks.
Modified crit particles in Java aspect.
Modified end rod particles in Java aspect.
Cancelled own honey comb in Bedrock aspect.
Cancelled own honey bottle in Bedrock aspect.
Fixed no bubbles over soul sand or lava Block under the water when opened fancy bubbles.
-Add bees and some items and blocks about it.
-Redesigned old zombie villagers.
-Add some UI images.
beta 1.13 Supported.
Add lots of images of new version to support them.
Change progress bar
Change experience bar
Change lava
Change fire
Change fire effect
(Replace some textures of Faithful)
Installation
Download MultiPixel Texture Pack

Delete old version of MultiPixel.

Open it by Minecraft.

Settings > Global Resources > Resolution Setting > Choose Aspect you like.(Java Aspect 1.16+ Only)

Apply the resource pack.

Reset Minecraft.

Enjoy It!
Downloads
Supported Minecraft versions
1.13
1.14
1.15 (beta)
1.16