This map is based on Ssundee's popular video series where one plays as the murderer and the rest of the players have to hide. The hiders have the advantage of being able to buy traps. These traps can then be used for defending themselves against the murderer. It's really a last person standing type of map.
Creator: noahcraftreal, Twitter Account
How to play?
As soon as everyone have entered the world it is time to start the game. Before actually entering the arena you will be able to select between two different options. Either you can randomize the role selection process or you can let someone specifically be the murderer.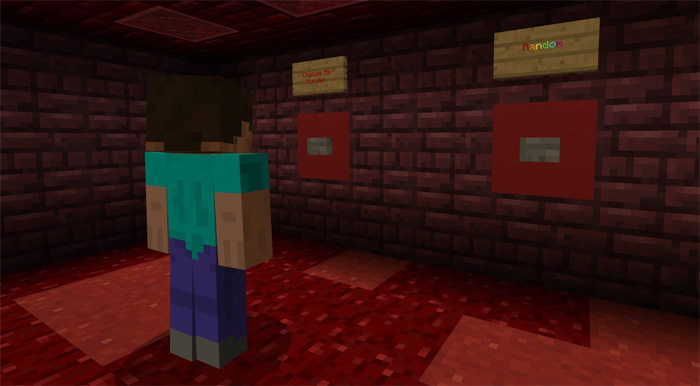 The murderer will spawn 20 seconds after the hiders have spawned. This gives the hiders some time to find a good hiding spot. The role of the murderer is to kill all other players.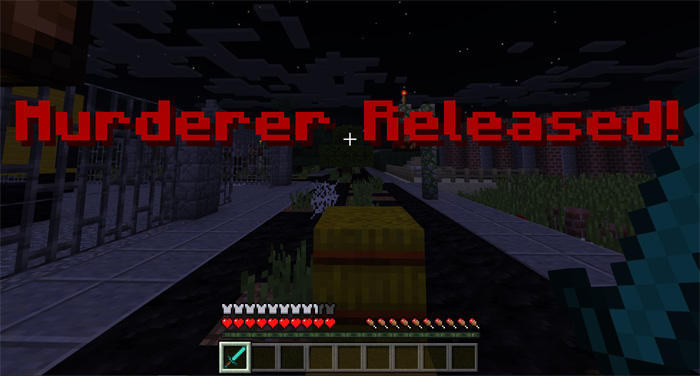 The hiders have to do whatever they can to survive. As a hider you can buy traps from stores to defend yourself against the murderer.
It's recommended to let all players disable the gamer tags in the game settings before starting a game.
Watch out hiders!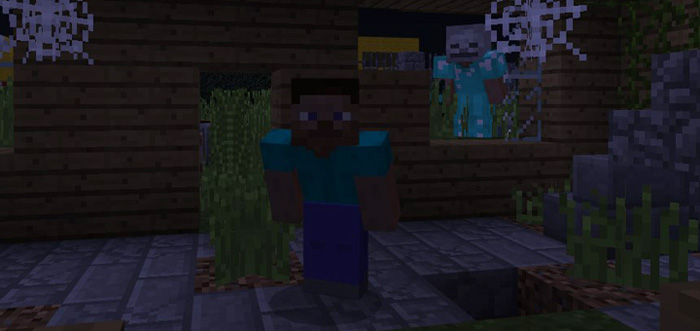 Installation