Are you looking to start a new survival adventure on an uninhabited island far out in the ocean? Then this seed can be suitable for you as it is medium in sized, got plenty of trees and have a cave opening on one side of the island which leads down into a tunnel where some iron can be mined.
Here is a birdview of the island. As you can see there are enough trees to build an entire skyscraper (made out of wood) and  lots of space to build on. But it still doesn't feel overwhelmingly large as you can always see the entire island no matter if you've only set the render distance to half.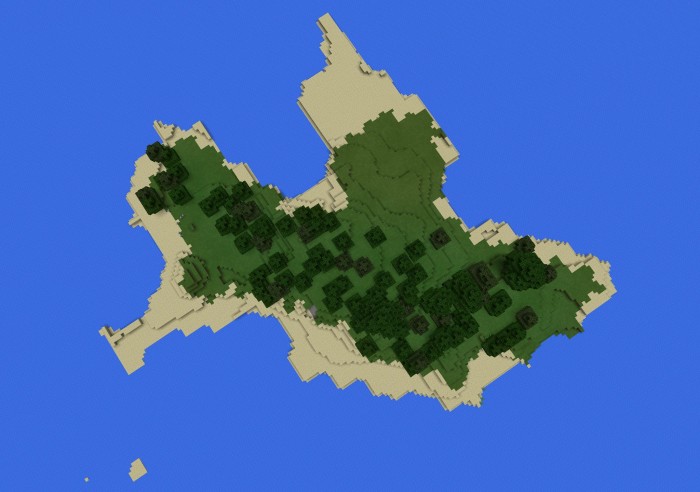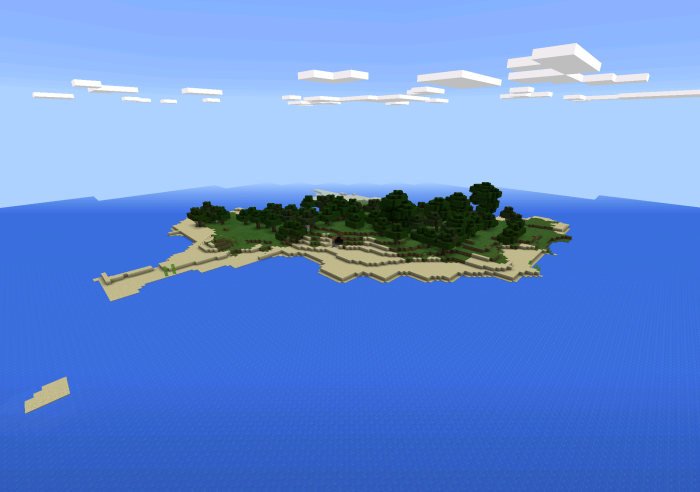 In the center of the village on one of the coastlines of the island is a small cave opening which you can enter to access a tunnel leading down to some iron ores.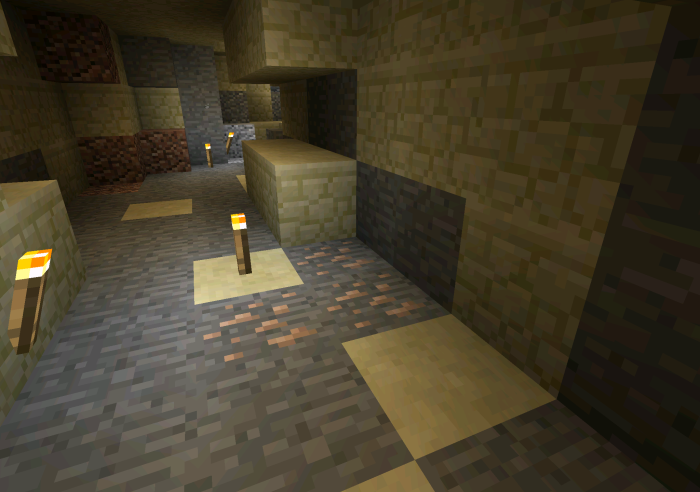 Seed: ndaru