The spawn in this seed is in front of a double village. To your left is a big mesa biome. The only thing separating the village and the mesa biome is a river which passes through the landscape.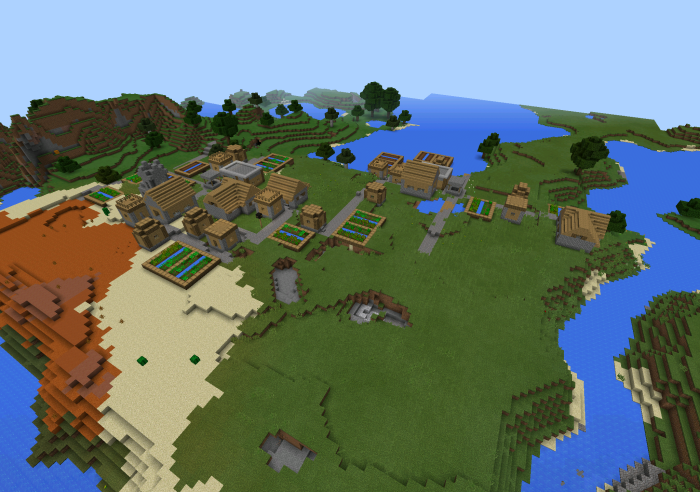 In the village located on the furthest left you will find the following things in the blacksmith's chest:
2 emeralds
2 apples
2 bread loaves
1 iron chest plate
In the other village's chest you will find the following items. So as you can see both of the chest offer two quite good looting opportunities.
2 iron pickaxes
1 iron sword
3 ink sacks
1 bread
The surrounding area is a variety of multiple biomes: mesa, desert, flat landscape and even a flowery grass landscape.
[gallery link="file" size="medium" ids="13687,13686,13685"]
Seed: NewFun