Forget about the torches. This shader pack pretty much removes darkness from the game and it doesn't seem to affect other parts of the game in any way. This pack is suitable for anyone who want to be out exploring during the night or go on an adventure underground to explore caves. Everything will look the same except for the darkness which will be gone.
How does it work?
It makes an enormous difference underground. Here's a good comparison demo. In the image on the left you can see how a dark tunnel looks like while I've got the pack enabled. I then logged out, disabled the pack and went back in-game. And as you can see (in the image on the right) it got a whole lot darker.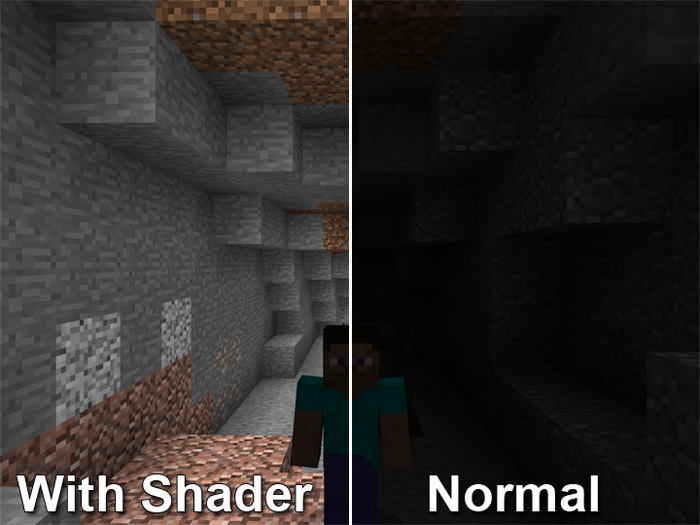 The nights look entirely different. All of the terrain and structure blocks will look like they do in daylight. However, the skies will still be dark. Mobs and players will remain dark during the night as you can see in the image down below.
Select version for changelog:

Changelog
- added Support for Minecraft 1.16
- minor bug fixes
- being amazing