The ocean monument is a new type of structure which was introduced in version 0.16.0 of Minecraft Pocket Edition. As of writing this 0.16.0 is only available for Android devices as a beta version. The official release is planned to be on the 18th October 2016. If you want to find one of these ocean monuments very fast then use this seed. You don't have to walk a distance more than 100 blocks before finding the ocean monument.
Found by: CiferGamerZ, Twitter Account
The spawn is on a small island far out in the ocean. Ahead of you there will be another strip of island. Swim or fly straight ahead until you reach another strip of island. It's very close.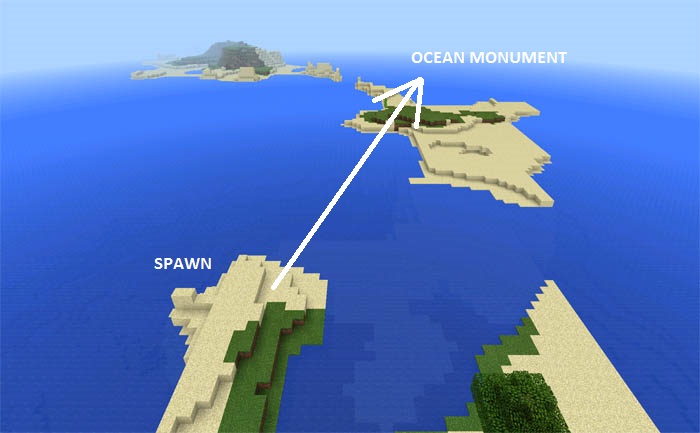 Just a little further straight ahead of the second island you will find the ocean monument. It's of course underwater.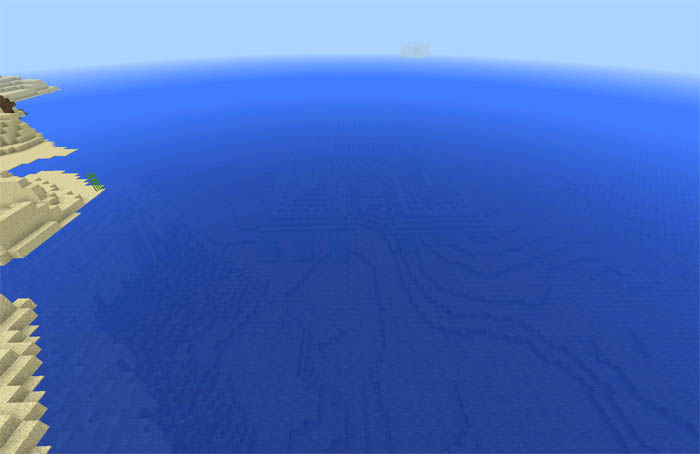 Drink a night vision potion to get a better visual.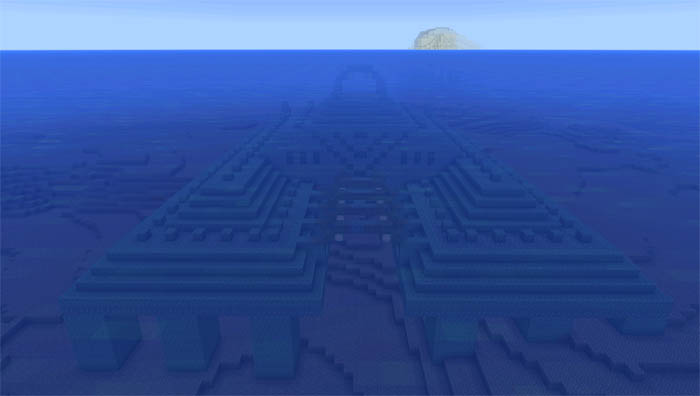 If you find this description somewhat confusing then please have a look at the image down below. Hopefully it makes sense.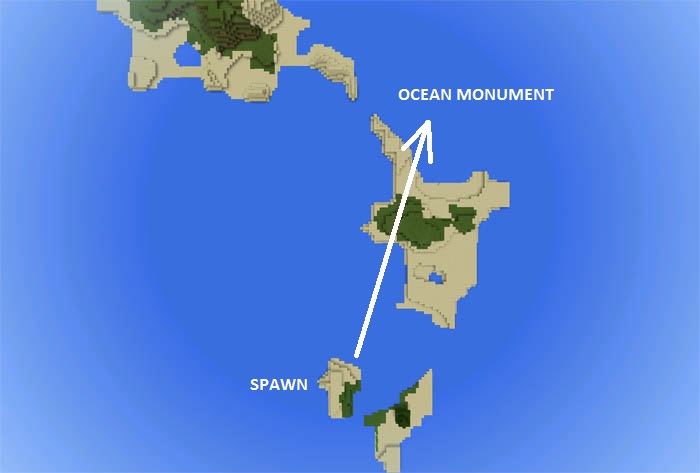 Remember, it works only for 0.16.0+!
Seed: 1849614853