Important: Read carefully before download and use!
UI rewritten from scratch by:
@CrisXolt.
From Win10 user, for PE users ;D
RP description:

An UI Add-on resource pack that brings back some old pocket/desktop UI designs from 2015 (Alpha 0.11.0-0.14-0) for current version of Minecraft Bedrock (Before MC PE/Win10E)!
Some UI screens will be styled, others will be 75% accurate about previous UI design.
Screenshots: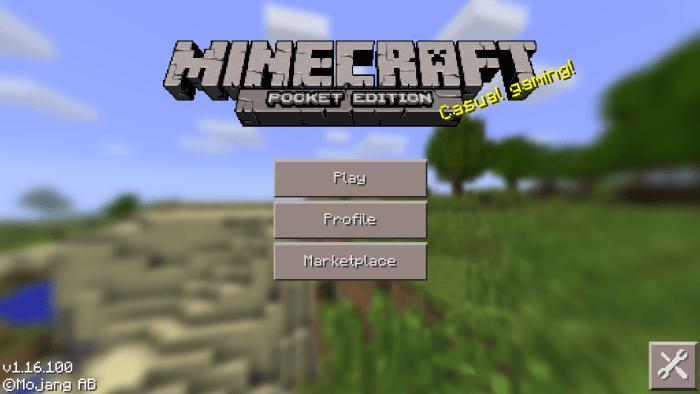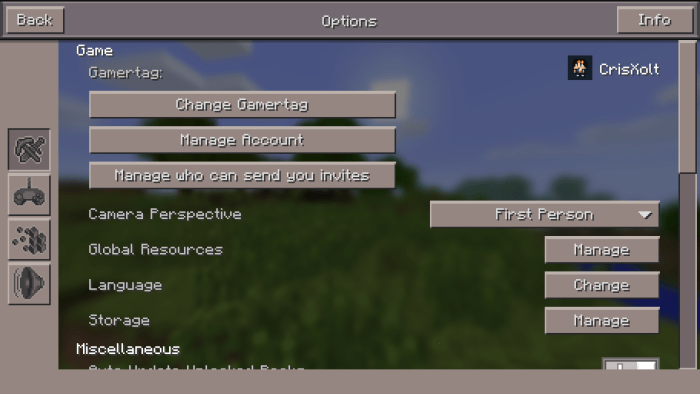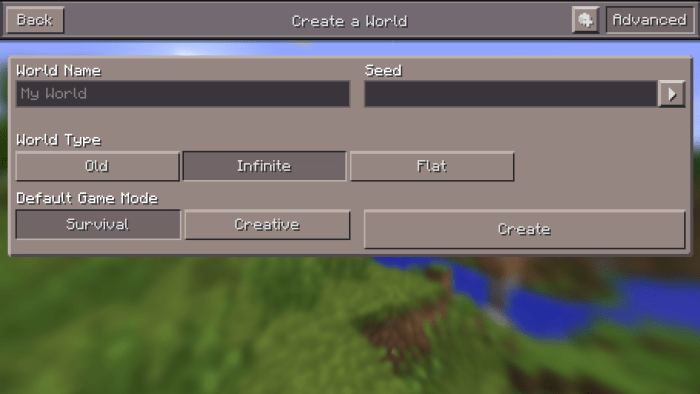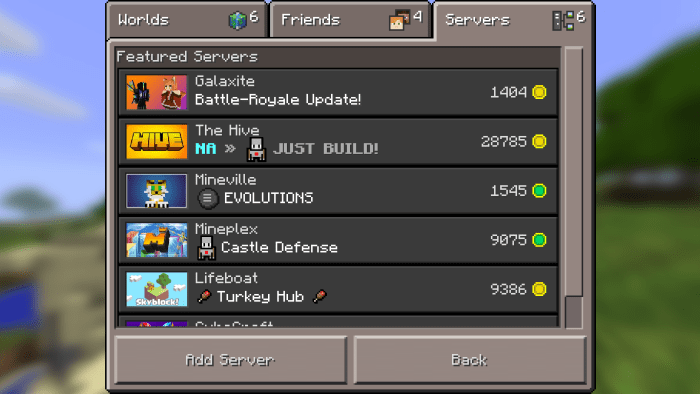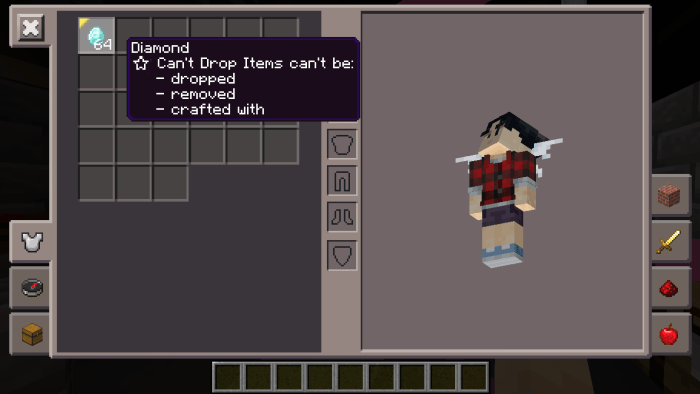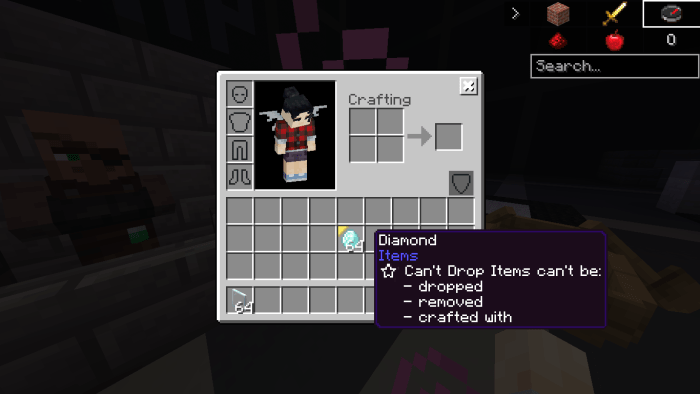 All Features:

Start screen
Play screen
Add external server screen
World template screen
Create and edit world screen
Settings screen
HUD screen
Anvil
Beacon
Brewing Stand
Chest
Enchanting Table
Furnace
Horse
Inventory, Crafting and Creative Pocket
Loom
Redstone
Trade
Chat screen
Pause screen
Skin picker screen
Start screen Desktop
Play screen Desktop
Inventory screens Desktop
Coming soon!
The 2011 Edition! (Release date: 2021)

Another version of Old Days UI, but with the UI design from Alpha 0.1 to Alpha 0.7. Very nostalgic for very veteran players. ;D
Terms of use:
You're allowed to:
Make review about this pack, as long as you credit me as "@CrisXolt". And put original download link in description (This MCPEDL forum post).
You're NOT allowed to:
Make customized APK/APPX and monetized content (pirate modifications), no one will have the permission.
Steal my .JSON and .UIDX file code claiming this work as your, no one will have the permission. Specially not modify/erase the text in the first line code in each .json file. (Example text: //File Made/Modified by @CrisXolt).
Repost this resource pack made by me in other pages, especially with adf.ly hide link.
Special Thanks:
SirZeus for original ideas!

Before installing:
Make sure you have these options disabled, by 2021 I will bring updates without errors for those who have this enabled.

Important note:
Another thing is that this resource pack is not compatible with others with modified UI, not even the VDX: Java UI.
And how do I deactivate this add-on?
In case you don't remember how you used resource packs in Alpha 0.15.0. It's easy, just go to options and click the button where it says: "Manage".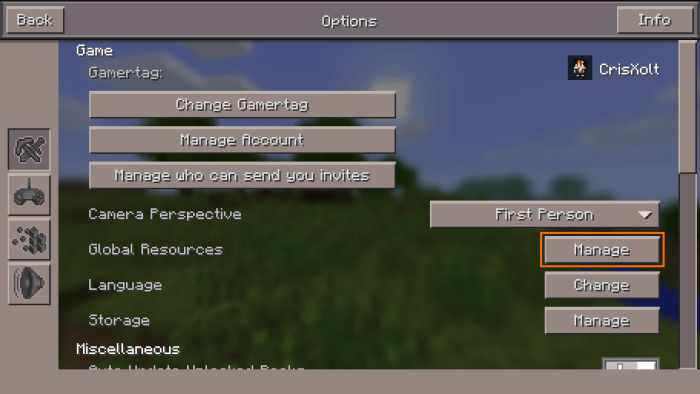 And then this screen comes out and you can deactivate this. That's all! ;D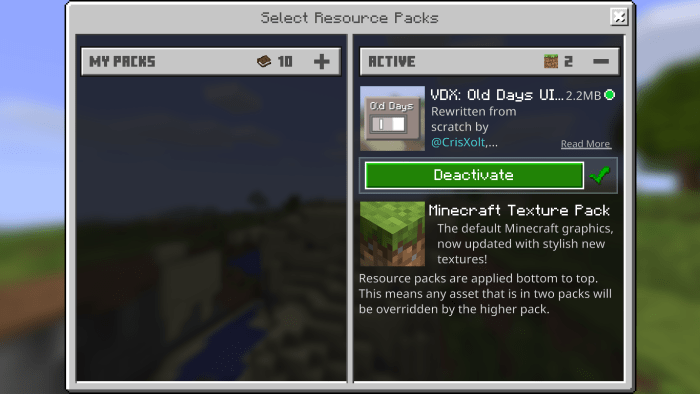 Final note:
Seriously, those default .json UI files and old UI design is made originally by Mojang, actually are modified and remade by me for entertainment purposes.
Just enjoy and good luck ;D.
Select version for changelog:

Changelog
Updated the forum as long as there are no typos. So, it's not a big deal, but...

I also did a small update only bug fixes and added the missing things. ;D
v2.2.1
Added "Only Allow Trusted Skins" toggle option.
Added "Storage Management" screen.
The Boss Bar issue in HUD has been fixed.
Installation
First wait some seconds and then click on "Continue". Note: I'm sorry, but I do this to make sure I get support and continue to update my projects. D; But, if you really don't like AD, I suggest you visit my twitter @CrisXolt, there will be direct links in the following tweet.
After this, the Mediafire page will appear, click the download green button to get the file.
Open .mcpack to launch Minecraft and import resource pack automatically.
Settings > Global Resources > Apply the resource pack.
Enjoy with old style of Pocket or Desktop UI! ;D