Still worried about not having enough backpacks to dig the mines? Try this add-on, it will save you a lot of trouble!
You can compress some of the original mineral blocks, such as diamonds, gold, iron, emeralds, redstones , lapis , coal.

还在为矿洞挖掘背包不够而担忧吗? 试试看这个组件吧,它可以帮你省下一大波的烦恼!
你可以把一些的原版矿物方块压缩,例如钻石块、金块、铁块、绿宝石块、红石块、青金石块、煤炭块。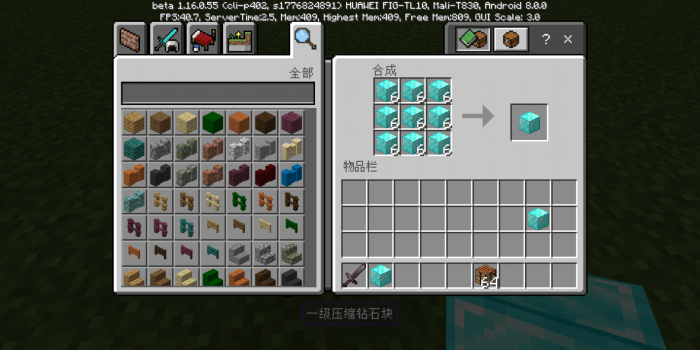 The highest can be compressed into four square! A little calculation, a four-level compression block can be decomposed into 9 three-level compression, 9 three-level compression can be combined into 81 secondary compression, 81 secondary compression can be combined into 729 primary compression, and 729 primary compression can be combined into 6561 blocks! (33 more pieces in 102 sets)(Because of the use of Google translation, there may be some ambiguity)
How to craft it?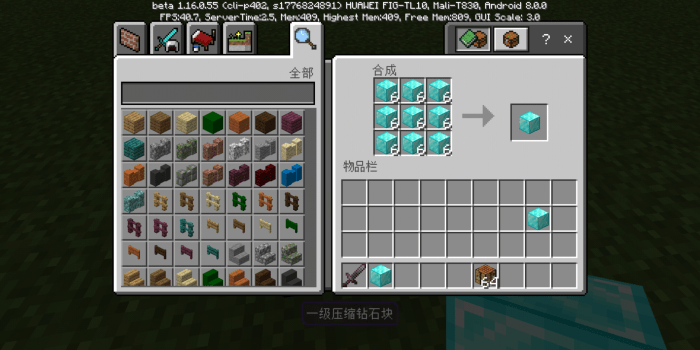 Isn't it simple? Just like the original!
最高可以压缩成四级的方块哦! 稍微计算了一下,一个四级压缩方块可以分解成9个三级压缩,9个三级压缩可以合成81个二级压缩,81个二级压缩可以合成729个一级压缩,而729个一级压缩可以合成6561个块!(102组多33个块)
合成方式(如上图)


Select version for changelog:

Changelog
Fix some bugs that cause unable to load blocks

Netherite Block zip can be craft.
Installation
Please open the experimental gameplay!
请打开实验玩法!
if you find some bugs, please contact me on twitter @FancyCabbage,thanks!
有bug请联系推特@FancyCabbage或者QQ2289794611
Our Website(Chinese) : https://bbs.dreamblock.org
我们的网站: https://bbs.dreamblock.org
(开发者请一定要看看哦!)