This add-on implements an ostrich to the game. The ostrich is a large flightless bird which in this add-on replaces the chicken. You can ride it, but not yet control it, but hopefully that will be a possibility in a future update. The model is based on the ostrich which was featured during Minecon Earth 2018. Hopefully we'll have this bird in one of the next official Minecraft updates in the future.
Creator: CookieModder, Twitter Account
How does it work?
The Chicken is replaced by an Ostrich. It's friendly by default, it has 18 hearts of health and it runs away very fast if you try to hit it. This mob spawns naturally in most warm biomes.
Android/iOS: Long press on the Ostrich and press the interact button to ride it
Windows 10: Right-click the Ostrick to ride it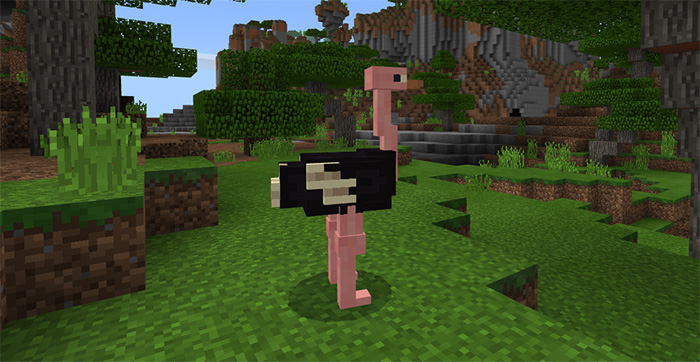 You can't control the Ostrich while riding it. (At least not in this version of the add-on.)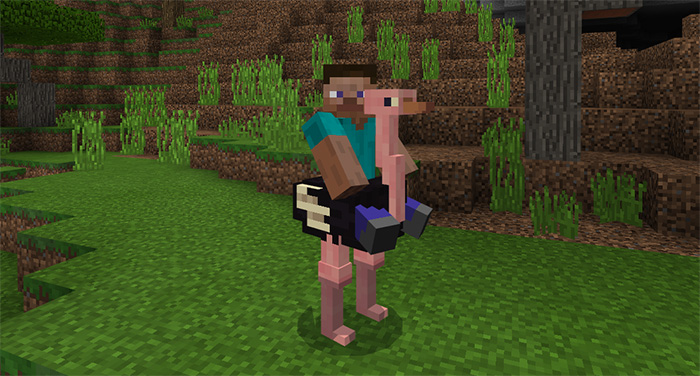 Installation
Apply the packs for a world
Create the world