This add-on adds palm trees to your game. New palm trees with natural generation in the desert biome will make the desert a less empty and more realistic biome. This add-on also adds some new palm blocks!
Creator: Team Infinite Minds (Twitter Account), Jean Lucas (Twitter Account)

How does it work?
These palm trees use a new natural generation feature, which they generate along with the world's terrain. They will only spawn in unloaded world chunks, if you have a survival world and install this add-on, you will have to find a desert you have never been before to have these new palm trees.
New palm blocks added: palm leaves, palm log, palm wood planks and palm wood. To get palm leaves, you need the silk touch enchantment.
Because the desert is an empty biome, palm trees will not cover the entire desert. There will be some desert parts without palm trees, but always with palm trees around.
Some Images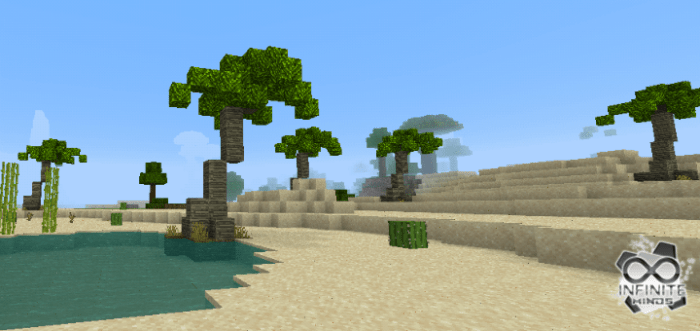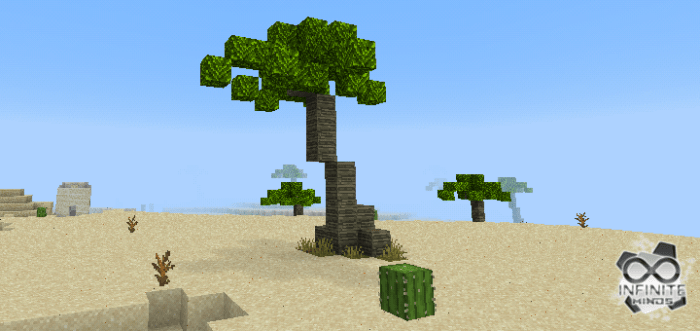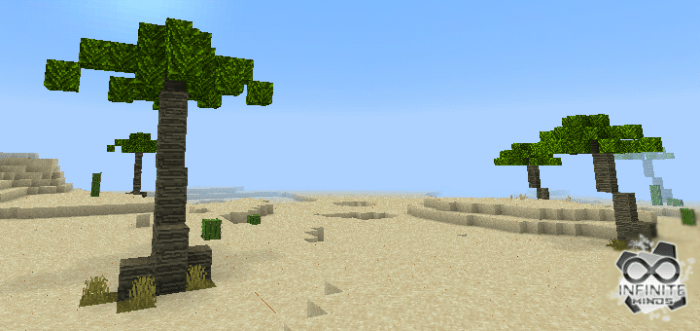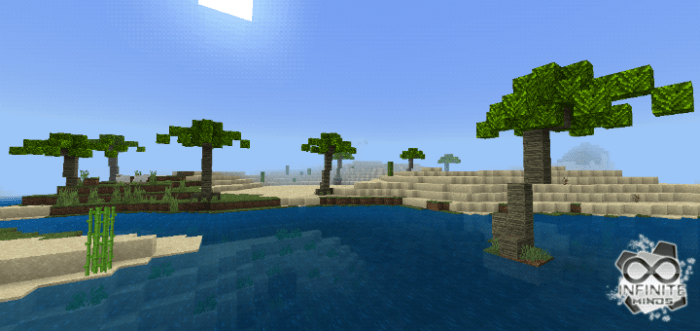 Some Crafting Recipes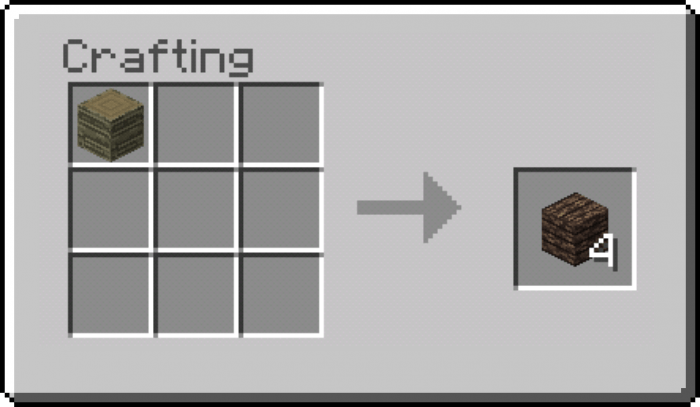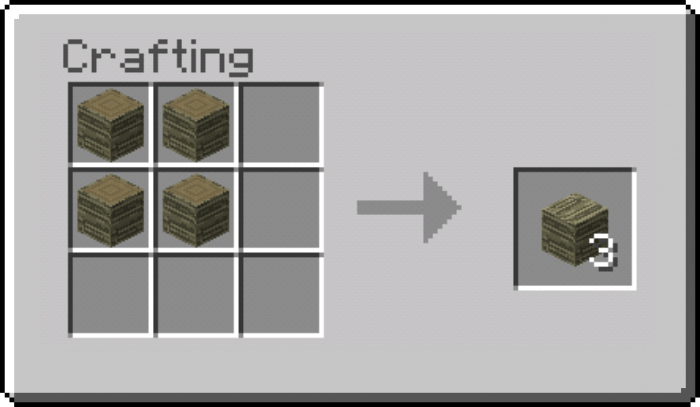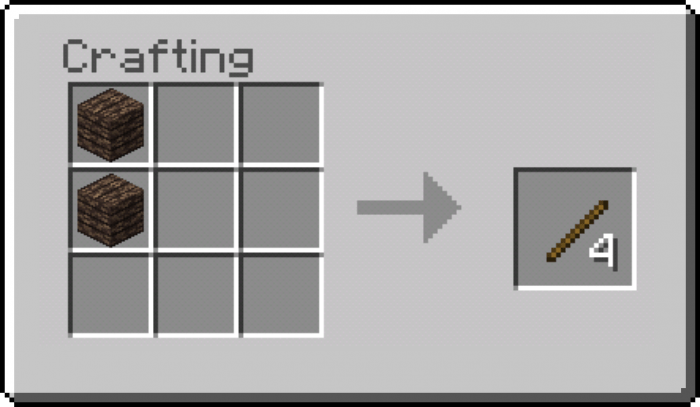 Installation
Click on "Download Add-on", and check the captcha box "I'm not a robot". After that, click on "Continue" (Do not click Direct Link). Wait 15 seconds, and click again to continue. After that, download the Add-on via Mediafire!
To activate in the world just activate the resource, which the behavior will be installed together. Or activate behavior, that the resource will also be installed together!
If you want to review/make a video about this content, don't use your own link, nor use the direct download link via Mediafire. Use the proper link from this page on MCPEDL!
Enable experimental gameplay in the world options for Add-on to work!