This is a concept of the Panda which is one of the upcoming Minecraft features which was announced during Minecon 2018. If you can't wait for a new Minecraft update and want pandas in your game right now, then this add-on is for you! Sure, it doesn't have all the same features as the Minecon Panda, but it does look very much alike, and besides the panda also bamboo has been implemented!
Creator: 
In Nova
, 
Twitter Account
Updated: 
7 October, 2018 (
read changelog
)
How does it work?
The pandas replace the polar bears. This means that they won't spawn naturally in jungles. So to spawn them you should preferably use a spawn egg. Here is a list of behaviors relating to the panda:
Bamboo replaces sugar cane (needs to be next to a water source)
Pandas replace Polar Bears
Pandas protect his kids as the polar bears do
Pandas are neutral if no kids are near
You can breed pandas with bamboo and make them grow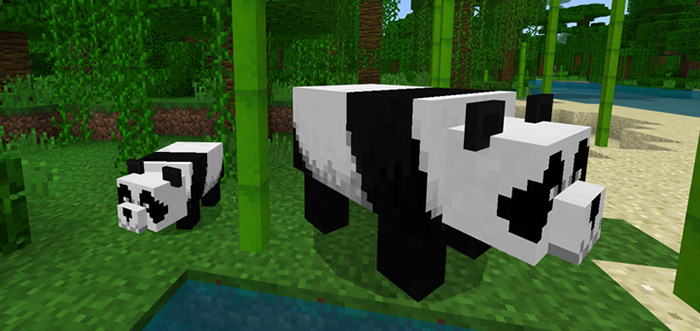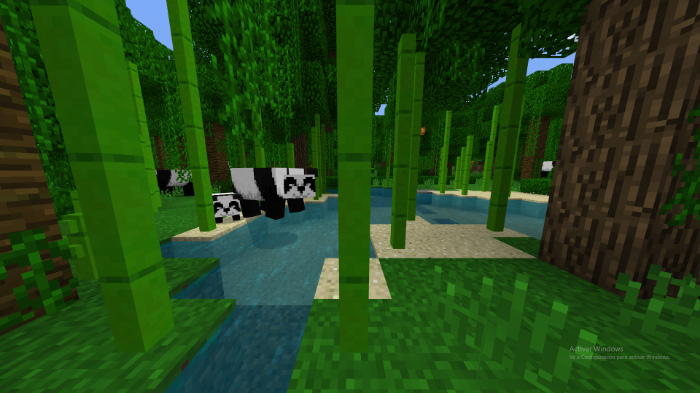 Bamboo is a new item (which replaces Sugar Cane). It's also one of the features which were announced during Minecon.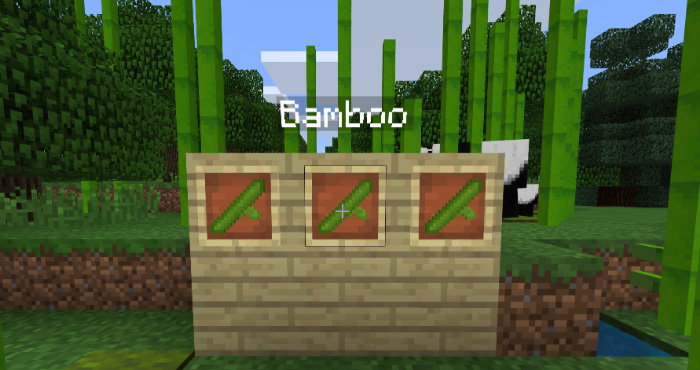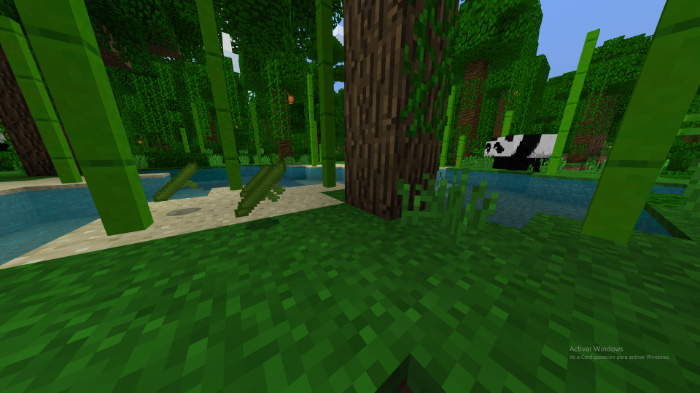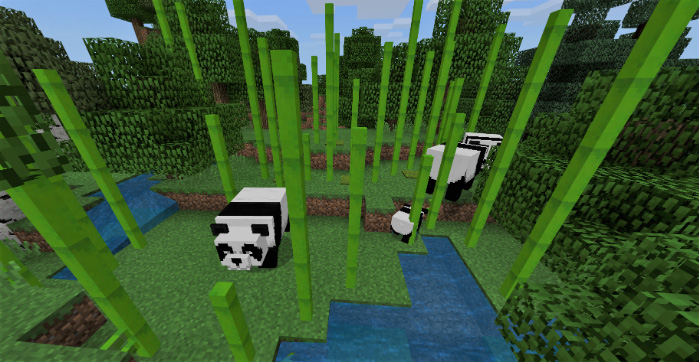 Creator's Note
i don't take any direct revenue for my work so you help and support me using MCPEDL to download it. Any redirection to this addon must be to this page.
Changelog
Download Resources & Behaviors .McAddon
Apply the packs for a world
Create the world