It was during Minecon that it was announced that the Panda is being implemented to the game as a part of an updating the jungle biome. This add-on replaces the Pig in-game with a Panda. It looks very similar as to how it looked like in the Minecon video preview, but it doesn't have all the same behaviors (due to add-on limitations).
Creator: CookieModder, Twitter Account
How does it work?
The Pig is replaced by a Panda. You can find it spawning in most biomes, but also more specifically in jungle biomes. It's a neutral mob which means it will get angry if you hit it. You can feed it bamboo to make it happy (replaces Sugar Cane).
Health: 20
Damage: 2
Eats bamboo
Includes sounds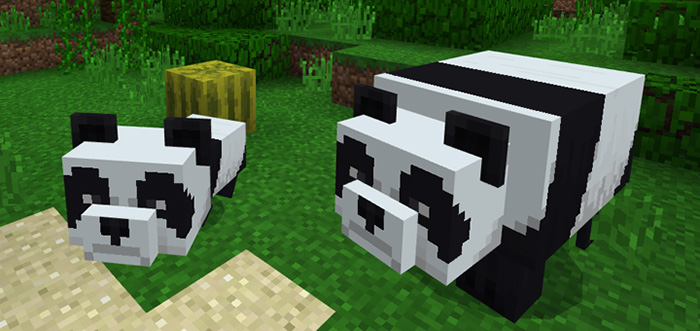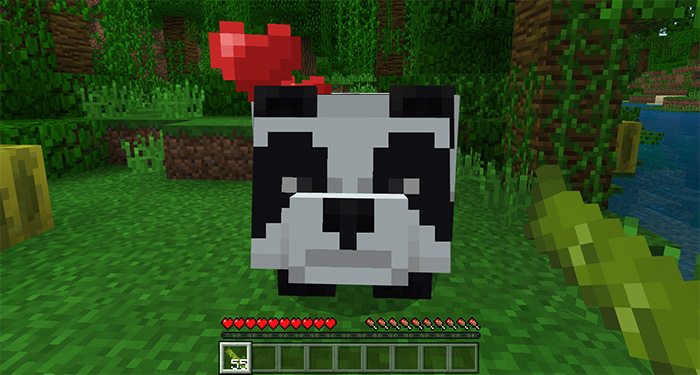 Installation
Apply the packs for the world
Create the world