If you've ever heard of the YouTuber fruitberries, sure you've also heard about his map where you have to do a series of hard parkour jumps and tricks. But you're not only doing parkour, you're also doing the map yourself because you have to place blocks along the way. You may use the map however you like, and if you are making a video on it then please don't forget to give credit to Fruitberries and me.
This map is a ported map from the Java parkour map 'parkour gauntlet' made by the YouTuber fruitberries. I've edited some parts of the course just to make life a little bit easier for the people who aren't on WIN10 Edition. Just to prove that this map is totally doable even on Android or IOS, I've recorded myself doing some of the parts in the map. The map revolves around skill and experience with some parkour, the first three jumps are NEO jumps. The next few jumps require placing cobblestone midair, and the last part is pretty much the same but with a few more tricks. Hope you enjoy the map and have fun. If you can, play the map in it's intended purpose by watching fruitberries' video and learning what do from there. There is a button at the start of the map where you have to press everytime you want to restart the map(remove the cobblestone) but unfortunately it can only remove cobblestone on where you're supposed to be placing it, if you place it anywhere else then it's all on you.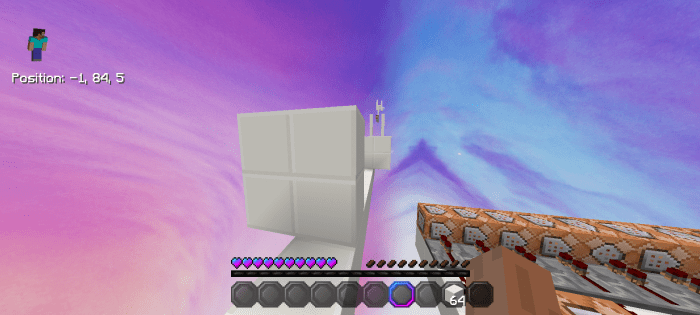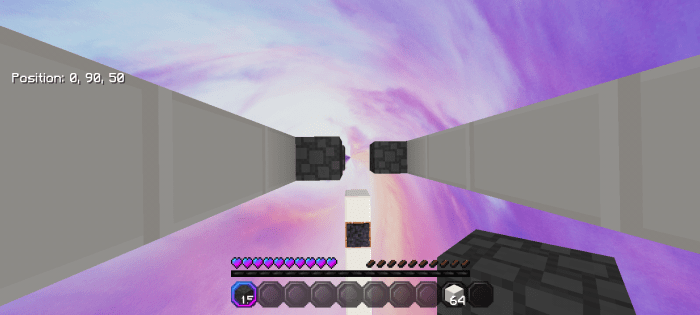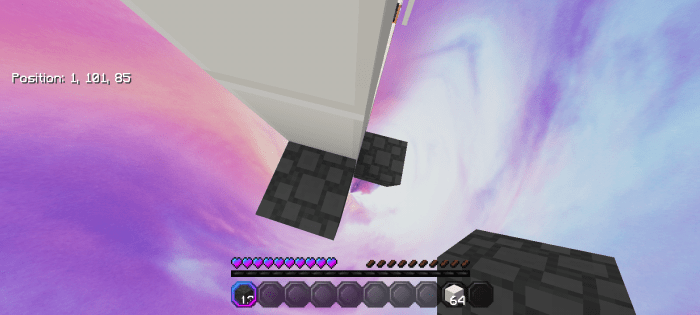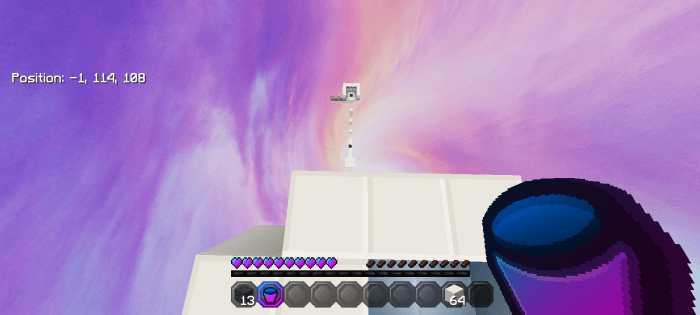 If you're interested to see more of these, you can browse online for more parkour gauntlet versions made by the community.
Select version for changelog:

Changelog
Provided a more detailed description and direct link for verification. 
Installation
Since it's an adfly link, just press skip ad and it will direct you to a blue screen. Just ignore all incoming notifications or ads and block it, it will eventually redirect to mediafire after a minute or two. After downloading, simply click on the file, and press open minecraft and it will do all the work for you.