The PC GUI Pack changes the graphical user interface, block textures and sounds to be more like the PC version of Minecraft. It's the most comprehensive pack currently available of its kind and it's also regularly updated with more features. Give it a try and transform (to some extent at least) the way you experience Pocket Edition!
Creators: SirZeus (Twitter), Sprintermax (Twitter), Hawt Dawg Man (Twitter), CrizArt EX (Twitter)
Updated: 4 May, 2017 (read changelog)
What have been changed?
The start screen has a new logo and the buttons have been redesigned. The Customize button opens the skin picker page.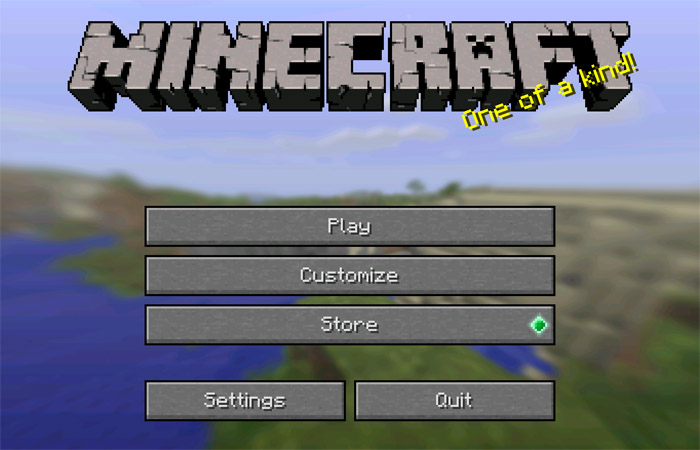 Here's how the skin picker looks like in-game.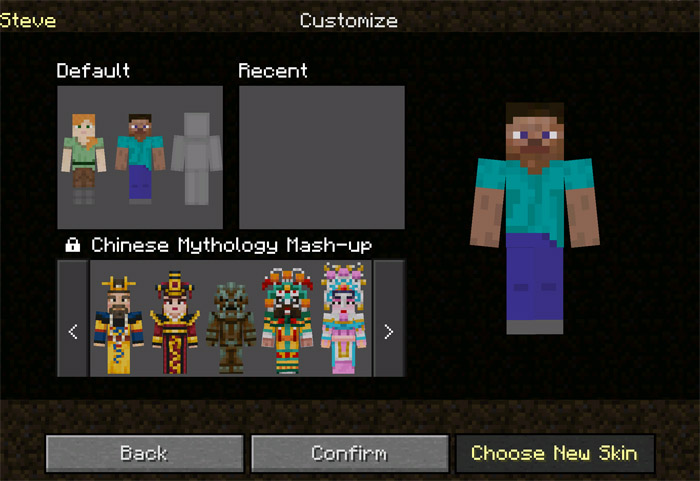 The observer, water and other textures have been replaced by PC textures.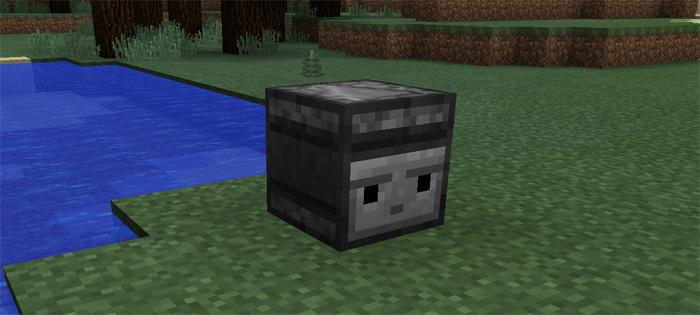 An "Autocomplete" button is added to the chat interface. You can press this button to autocomplete commands.

There are many other things which also have been changed but those I will let you explore in-game!
All Features
Start screen
Fading Mojang logo
Chat screen
Containers look like PC
Autocomplete button for chat
Pause screen, hide and show player list
HUD screen
New texture for observer
Death screen
New icons
New effects icons
Water and lava looks like PC
PC Sounds

Villager
Zombie villager
You can hear squids underwater
TNT
Flowing water
Sounds underwater
Watersplash & swimming
Doors & trapdors
Lava
Chests
Rain
Thunder
Cave (behaves like music)

Inventory screen
Skin picker screen
Water looks like PC
Icon changes
PC splash texts
UI buttons (toggles and dropdowns)
Planned Features
PC GUI 7.0 Sneak Peeks
Changelog
v6.4.6:
New skin picker screen
New settings sections screen (settings, world create, edit world)
New UI buttons (dropdowns and toggles look more like PC)
Added PC splash texts
Tweaks

start screen
pause screen
settings screen
Minecraft title resizes according to GUI scale
Command block screen

Bug fixes

Inventory fixes

Dual wielding button works properly

Removed drop button for a while
Fixed crashes occuring on pause screen
Pause screen buttons are now displayed properly
Chat screen fixed
1.1 bug fixes
Leave Bed buttons functions properly
Credits screen fixed
Endermen have idle sounds
And more!
Installation
Recommended for 1.1 (other downloads further down):
Download one of the following resource packs

Open Minecraft PE
Settings > Global resources > Activate the pack
Other Files