This addon makes piglins have a unique model and texture of helmet to fit their heads. This feature was in Java edition but removed due to the glitch of the turtle shell.
It is weird that piglins use the same helmet model as players that makes their head like a box so this addon adds a feature that changes the model and texture of the helmet when worn by piglin to fit their wide heads.
This feature was only added in Java Edition so this addon adds this feature in Bedrock Edition.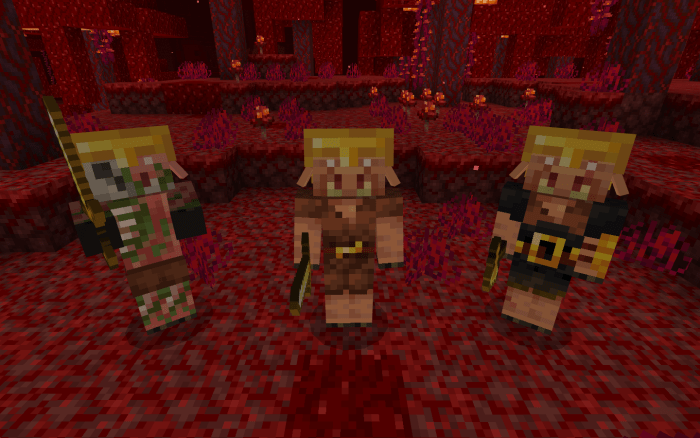 It works on:
Leather Cap
Chain Helmet
Golden Helmet
Iron Helmet
Diamond Helmet
Netherite Helmet
Turtle Shell
Select version for changelog:

Changelog
Added Installation description for the players who install .zip file
Updated the Featured Image because the old image is stretched
Installation
.MCPACK Method:
Open .mcpack file
Go to Settings then Global Resources
Click the addon then click Activate
.ZIP Method:
Extract the zip file into a folder
Move the folder to games/com.mojang/resource_packs
Open Minecraft
Go to Settings then Global Resources
Click the addon then click Activate