This addon turns the pigs in Minecraft into Pikachu which is a very famous Pokémon. Maybe Pigachu is a good name for it? Anyways, you can treat it similar to any other mob. For example, you can put it on a leash or ride it which works similar to riding a pig. If you love Pokémon then this addon is a must-have. Sure, it's quite basic but it's really cool anyways!
Creator: Jg mods
How does it work?
All pigs are replaced with mobs which look like Pikachu in Pokémon. It still has the same characteristics as the pig.
For example, you can put a leash around its neck and have it follow you around. However, it will not defend you if you are getting attacked. That's too bad, otherwise it would have been a very useful companion.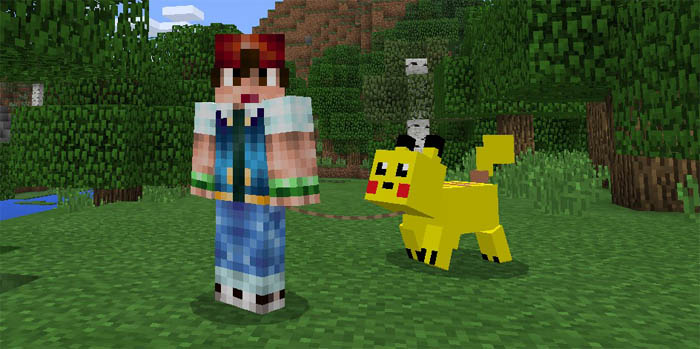 If you are tired of walking you can use Pikachu similar to a horse but you will need to use a carrot on a stick to control the walking direction.
However, first off you need to place a saddle on the pet. Once you've done that it will get a slight more orange color than before. Some say it looks similar to Raichu which is another Pokémon.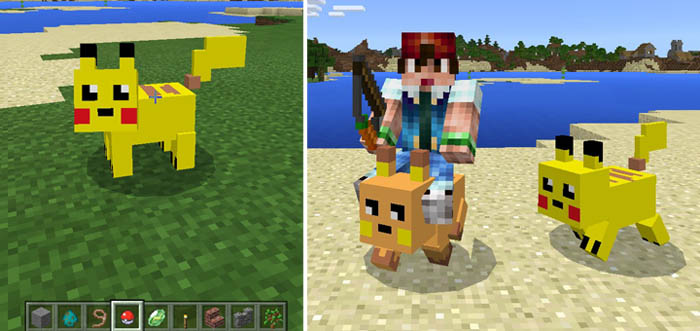 Installation
This addon is installed by copying the extracted folder and pasting it in the following location: /games/com.mojang/resource_packs/
If you don't know how to do that then please have a look at one of the following guides:
Want to download it as a .mcpack file? Click here!