A Concept Map where the players has to survive 6 waves of the pillagers. The compass will guide the player the location to each wave, The enemies will spawn more and get stronger each wave!
You can play up to 2-4 players for the map!
Players who survives one of the waves will have better armor and enchanted apples.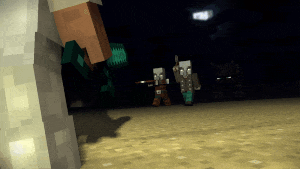 GIF Source: http://www.mediafire.com/file/fbhf8244hdgd22g/PIllager+raid.gif
Map created by; JujuStyle7 & JPlaysPE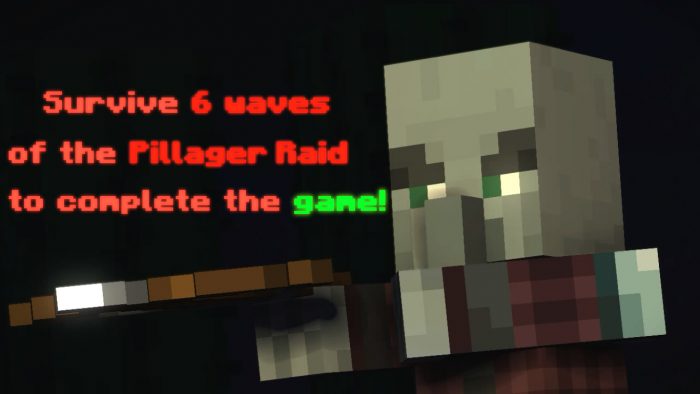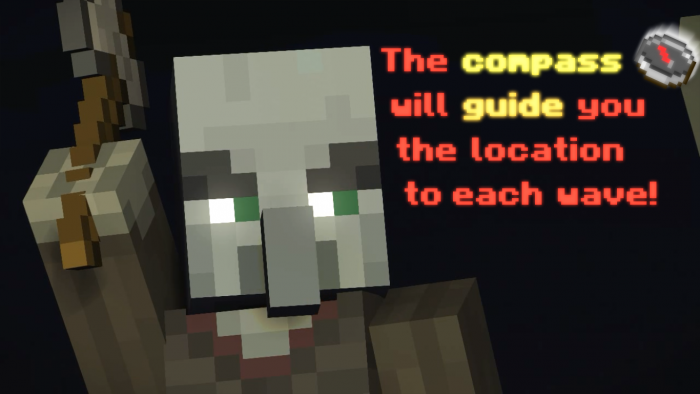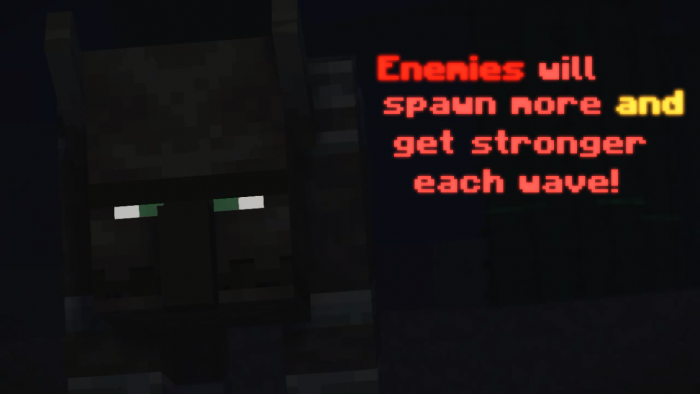 Installation
Note: This will work only on 1.11 Beta. It will not work on 1.9 or 1.10.