The Pirate-Island is a customize built landscape with much jungle trees (also customized), which was created with WorldPainter and then ported over to Bedrock Edition. Around the island there is an ocean and after the ocean you will find a normal generated  Minecraft World, so that you can play this map in survival mode too.

In the world you will spawn at a pirate ship, which is heading for the island. With a little boat you can drive to the island. You will find a big lonly jugle island (circa 1600 x 1600 blocks) with a river and two mountains called Pirate-Island.
At and around the island there are some special places: the big pirate ship, a little island near the big island, a coral reef with a big shell, a reef with many ship wrecks, some hot water sources under water, a big Turtle-Beach, a little fort for the defense and a secret Pirate-Cave with a big treasure.
At the spawn you will find some more specific information about the location from the things I mentioned.
I used some command blocks in the Pirate-Cave for some particles... so you should turn the gamerule "commandblockoutput" into false.
Because of WorldPainter, with which I created this island, there aren`t things from the aquatic update under water... I tried to make this a bit more interesting with the hand built reef, the coral reef and the hot water sources.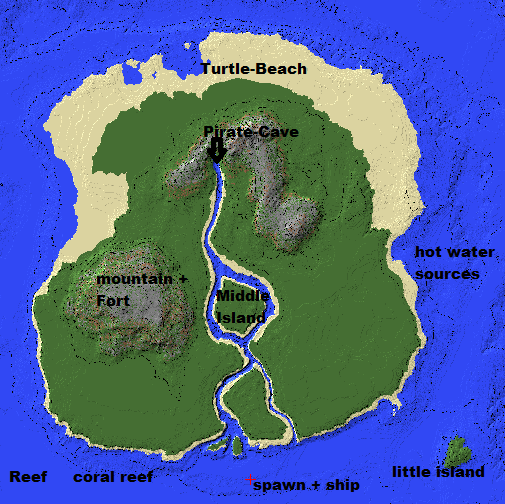 Reef: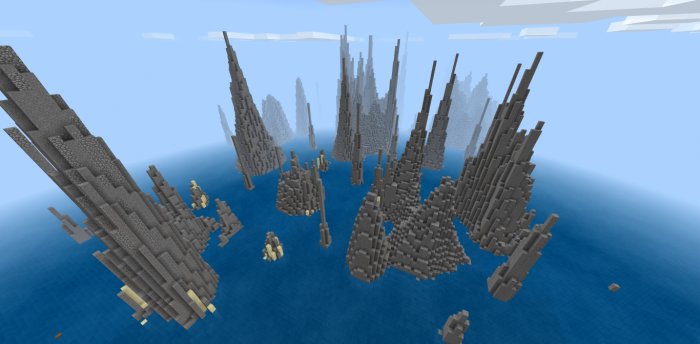 Hot Water Soures: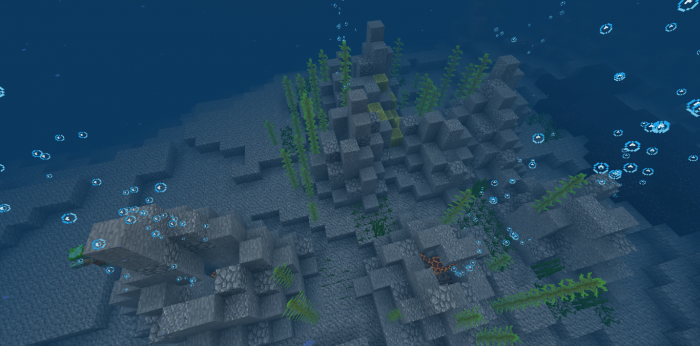 Fort: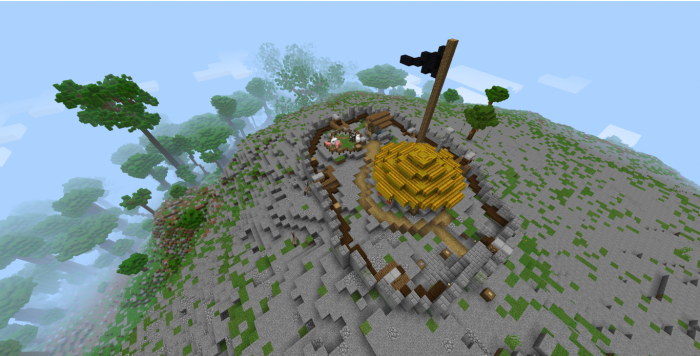 Pirate-Cave: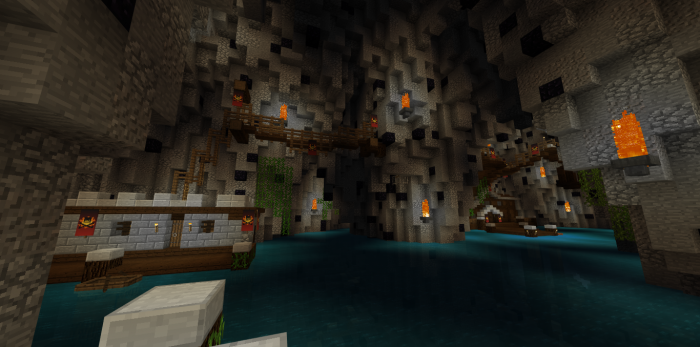 Installation
Attention: The dowload is 75 MB large.