This Pack Adds the Ability to sit on other player's heads. This was inspired by the Minecraft Ultimate Competition and the ability to sit on your teammates heads. Just jump on!

Player Sit
To Get On Your Friends You Use the Place block or Use Button.
After that you can ride them to your heart's content.
This Works In the Sky, In Air and in Water. It Even Works In a Boat or Minecart.
To get on them on a mobile device hold down on them until you are sitting on them, on other devices use the place block button.To Exit Your Friends Just Simply Press the Jump Button.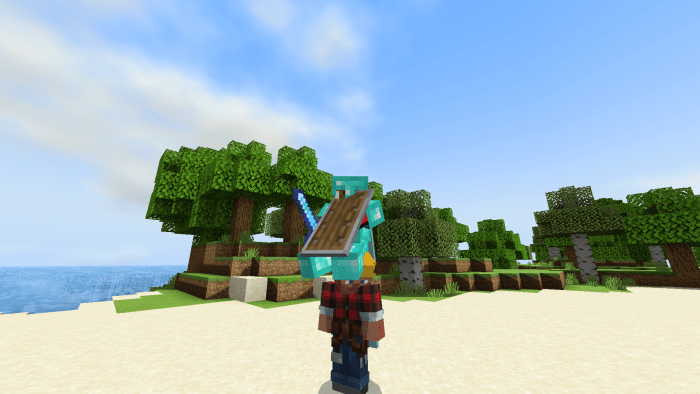 Compatibility
This addon is not compatible with a large amount of other addons due to the use of the player.json file.
What the pack looks like when enabled:

Select version for changelog:

Changelog
Updated the download links to the submission to be inside of MCPEDL.
Installation
Download the Pack and then equip the behavior pack. The Resource Pack should automatically apply.