This Pack Adds the Ability to sit on other player's heads. This was inspired by the Minecraft Ultimate Competition and the ability to sit on your teammates heads. Just jump on!

Player Sit
To Get On Your Friends You Use the Place block or Use Button.
After that you can ride them to your heart's content.
This Works In the Sky, In Air and in Water. It Even Works In a Boat or Minecart.
To Exit Your Friends Just Simply Press the Jump Button.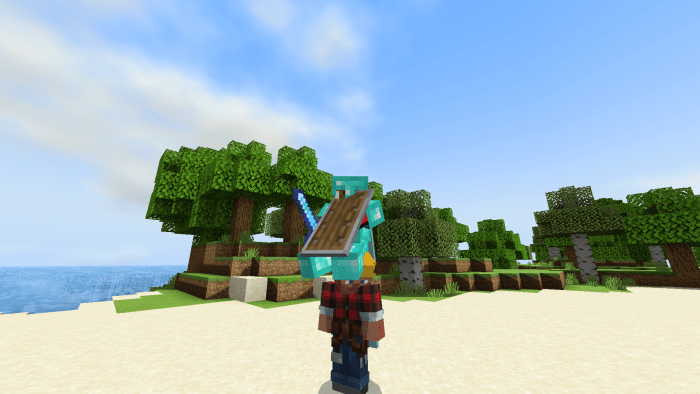 Frequently Asked Questions:
How do I sit on other players?
On Mobile Hold Down On them until you are on them. On All Other Devices use the place block button.
Compatibility
All of my Addons Are compatible with all devices and all of my other addons. If there are any addons that don't work with my addon please say in my Discord Server Here.
Supported Languages:
Currently This Addon Supports UK and US English and Due to Popular Demand (Google Translated) Spanish. If you would like to help Translate My Addons for any of the languages below please join my Discord Server Here
Supported Languages:
UK English
US English
Spanish (Spain) -Translators Needed Still
Spanish (Mexico) -Translators Needed Still
Czech
Translators Needed For:
Bulgarian
Dansk
German
Greek
Spanish (Spain)
Spanish (Mexico)
Finnish
French
French (Canada)
Hungarian
Indonesian
Japanese
Korean
Dutch
Russian
Slovak
Swedish
Turkish
Polish
Portuguese (Portugal)
Portuguese (Brazil)
Chinese Simplified (China)
Chinese Traditional (Taiwan)
Ukrainian
What the pack looks like when enabled:

Select version for changelog:

Changelog
Changelog:
Added Czech Language to the Pack. Thanks GXESMIN for Translating!
Installation
Download the Pack and then equip the behavior pack. The Resource Pack should automatically apply.