Plus Explosion
is an addon which changes the default settings for explosions whenever a creeper or a TNT block explodes. This makes the world in Minecraft slightly more difficult to live in as the chance of dying from an explosion has drastically increased. But at the same time it's kind of exciting as it makes the future less predictable.
Creator: 
Sprintermax
,
Twitter Account
How does it work?
Every time a creeper (or TNT block) is ignited and explodes you'll never know about the severity of the explosion until it happens. This makes creepers much more unreliable and dangerous than what they already are. As soon as a creeper is ignited it will grow either large or small depending on what kind of explosion it will cause. This is the only hint of indication you'll get. Sometimes (as you can see in the image down below) it causes a complete hellfire.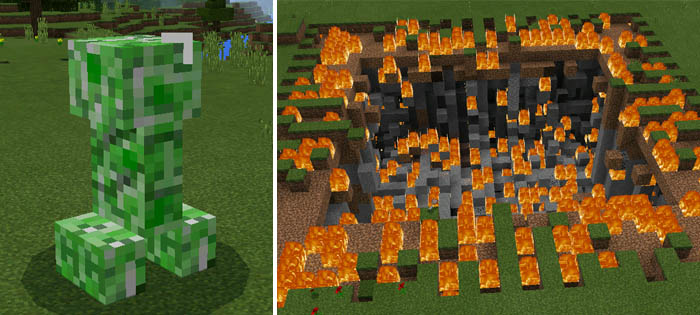 And on other times the explosion is more normal. Sometimes they are much smaller than this though. You never really know.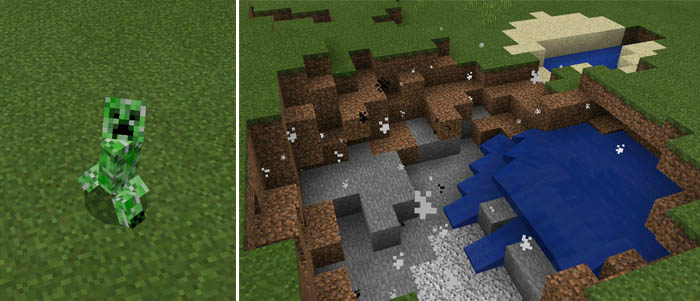 The same thing goes for TNT blocks. They are just as unreliable as creepers. You never know what kind of explosion they will cause. It's fun and scary at the same time.


Install Guide
Use any of the following programs/apps to extract the downloaded zip file: ES File Explorer (Android),iExplorer (iOS), 7-Zip (Windows 10 Edition)
Copy the Plus Explosion folder and paste it here: /games/com.mojang/behavior_packs/
Open Minecraft Pocket Edition.
Create a new world or edit an existing world.
Scroll down in the left sidebar and apply the behavior pack.
(iOS / Windows 10 / Android? Click here to download plus-explosion.mcpack. Then apply the resource pack for a world in-game.)