Pocket Heroes adds 21 superhero armor sets to the game. It also adds loads of villains like The Joker and the Winter Soldier which you need to fight in order to unlock more superhero armor sets. Some of the available superhero sets include Ant-Man, Spiderman, Batman and Wonder Woman. Most of them have special abilities and tools which only they can use.
Creator: ElKurco, Twitter Account
How to obtain the superhero suits?
Craft Start Something Epic and tap with it on the ground to obtain an empty comic book. The empty comic book can be used for crafting the full comic book.
Start Something Epic (3499) - 1 book + 2 diamonds + 2 iron blocks + 2 redstone blocks
PocketWiki (3498) - creative inventory
Then tap on the ground with the full book (in this case Captain America #1 - Red Skull) to fight the first villain boss.

For each slain villain you'll a new book. The second boss is the Winter Soldier. Spawn him with the book and slay him to get the third book: Captain America #3 - Civil War. In the third and final fight for obtaining the Captain America superhero armor you will need to fight a bunch of mobs so make sure to be well prepared.
One of the mobs will drop the Batman armor suit and the Batman Grappling Hook and an empty comic book. Use the empty comic as similar to before to spawn the next suite of bosses and fight them to obtain the 22 different superhero armor sets.

DC Comics Superheroes
Batman
Put on the Batman armor suit and get an increase in speed, strength and jump. Fight crimes both night and day as you'll also gain access to night vision. Use the grappling hook tool to move around with ease.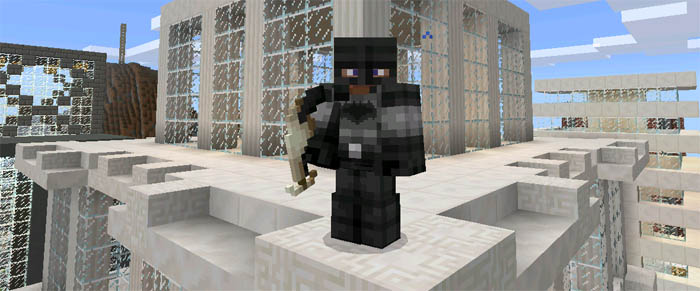 Batman Mask (3500)
Batman Suit (3501)
Batman Leggings (3502)
Batman Boots (3503)
Grappling Hook (3700)
Superman
One of the most powerful superheroes is Superman. As him you will be able to fly, walk through fire, deal an incredible amount of damage and run unrealistically fast.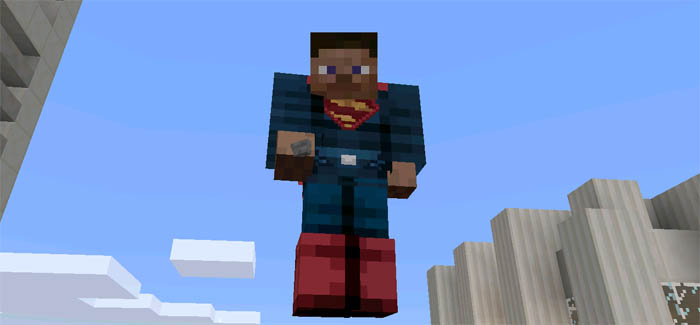 Superman's Suit (3504)
Superman's Leggings (3505)
Superman's Boots (3506)
Grappling Hook (3700)
Flash
The Flash is the most agile superhero of them all. If you put on this suit you will only look totally badass but also run faster than any other superhero. You will also be really good at fighting as you'll have increased strength and haste.

Flash Mask (3507)
Flash Suit (3508)
Flash Leggings (3509)
Flash Boots (3510)
Aquaman
If you enjoy exploring the ocean then Aquaman is likely going to be your favorite superhero suit. As soon as you wear this armor set you will be able to breathe underwater, swim with an increased speed and throw more dangerous punches. You'll also be able to use the Aqua Staff which deals +12 attack damage.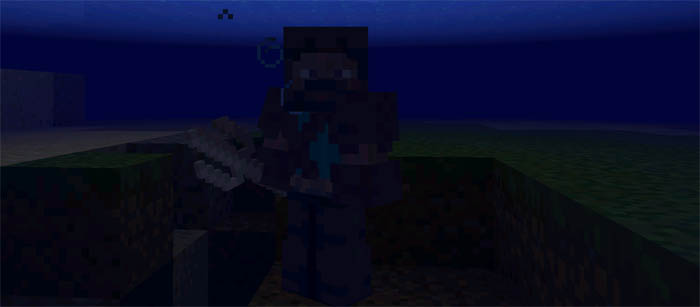 Aquaman Mask (3511)
Aquaman Suit (3512)
Aquaman Leggings (3513)
Aquaman Boots (3514)
Aqua Staff (3701)
Green Lantern
Put on the Green Lantern armor suit and harness the power of the Green Ring. Besides flying you'll also be able to shoot arrows by tapping the special GUI (graphical user interface) button on the right side of the screen.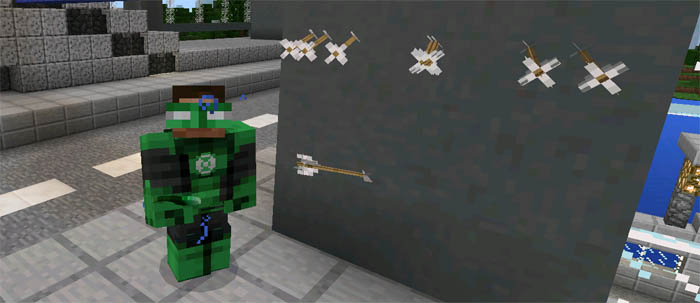 Green Lantern Mask (3515)
Green Lantern Suit (3516)
Green Lantern Leggings (3517)
Green Lantern Boots (3518)
Green Ring (3702)
Nightwing
Nightwing is known for his super human agility skills. Jump extra high and run super fast. Nightwing has his own weapon called the Nightwing Stick. It's not really powerful as it deals only +3 attack damage.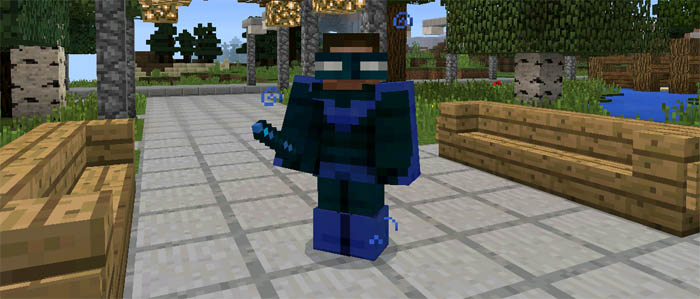 Nightwing Mask (3519)
Nightwing Suit (3520)
Nightwing Leggings (3521)
Nightwing Boots (3522)
Nightwing Stick (3703)
Green Arrow
As the Green Arrow you will only be able to use the most basic powers like increased speed, strength and jump as the bow feature is currently broken.
speed, strength, jump boost
bow, currently broken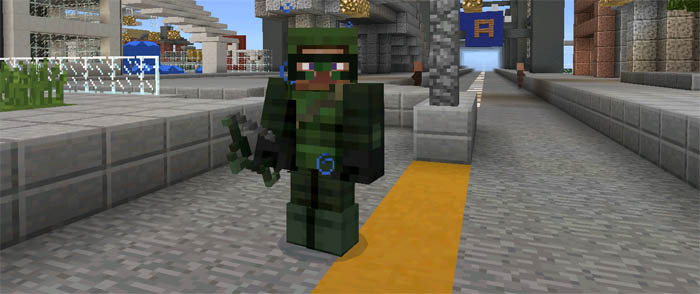 Green Arrow Mask (3527)
Green Arrow Suit (3528)
Green Arrow Leggings (3529)
Green Arrow Boots (3530)
Green Arrow's Bow (3711)
Wonder Woman
Wonder Woman is the only woman superhero in this mod. She is incredibly fast and super strong. She can also jump quite high. Her special weapon is a lasso which deals +7 attack damage.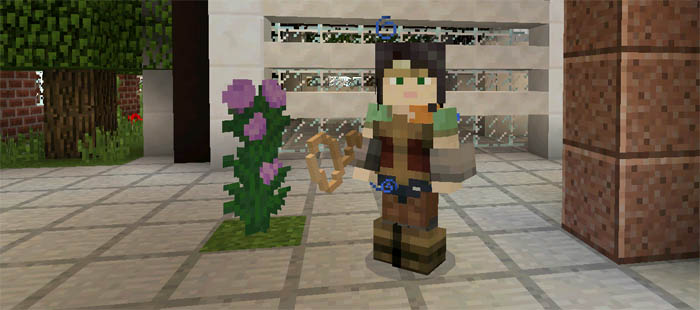 Wonder Woman Mask (3523)
Wonder Woman Suit (3524)
Wonder Woman Leggings (3525)
Wonder Woman Boots (3526)
Wonder Woman's Lasso (3710)
Speedy
Speedy is speedy! As him you will be able to run very fast and your jumps will be boosted. But similar to the Green Arrow his bow is currently bugged.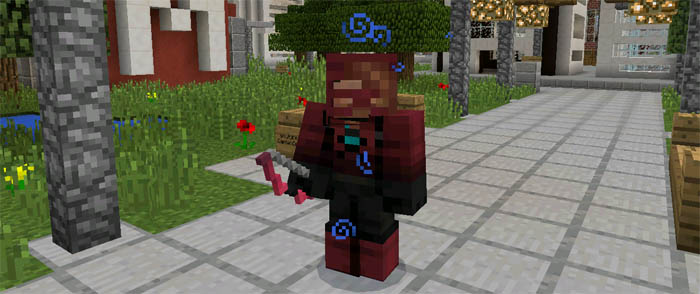 Speedy Mask (3531)
Speedy Suit (3532)
Speedy Leggings (3533)
Speedy Boots (3534)
Speedy's Bow (3712)
Bat
This superhero I've never heard of before and I couldn't find much information about him online. His skills are quite basic too: increased strength and night vision.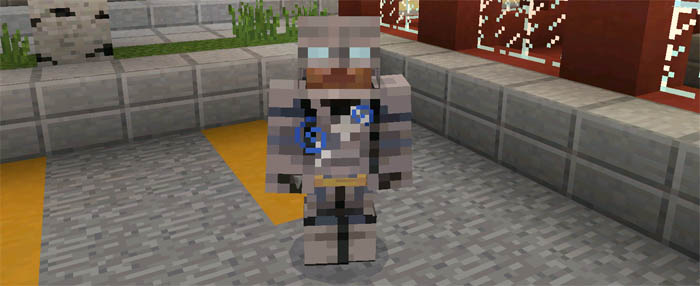 Bat Armor Helmet (3535)
Bat Armor Suit (3536)
Bat Armor Leggings (3537)
Bat Armor Boots (3538)
Marvel Superheroes
War Machine
The War Machine isn't really a superhuman. It's an armored battle suit. While wearing this armor you will be faster and much stronger. You will also acess a special GUI button on the right side of the screen which can be used for shooting arrows.

War Machine Helmet (3600)
War Machine Chestplate (3601)
War Machine Leggings (3602)
War Machine Boots (3603)
Iron Man
No superhero mod is complete without the Iron Man armor suit. This one is one of the more powerful ones. You will be very fast, have an increased strength, be able to breathe underwater and fly. You can use a special GUI button to shoot missiles. Sometimes the missiles explode, sometimes they don't.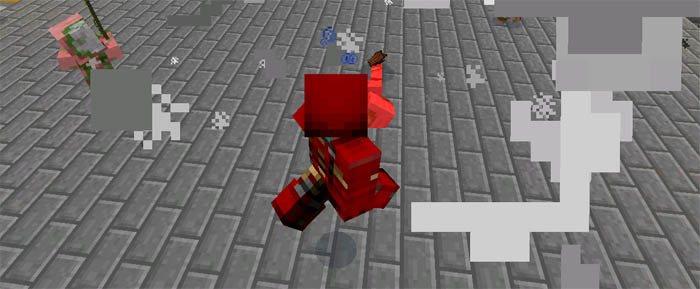 Iron Man Helmet (3604)
Iron Man Chestplate (3605)
Iron Man Leggings (3606)
Iron Man Boots (3607)
The Hulk
Turn into an angry and super strong green monster. Use the special GUI button to do a hulk smash.

Hulk Head (3608)
Hulk Chestplate (3609)
Hulk Leggings (3610)
Hulk Boots (3611)
Captain America
This armor suit is one of the best looking-ones in my opinion, at least if you equip the shield. The shield itself does +9 attack damage.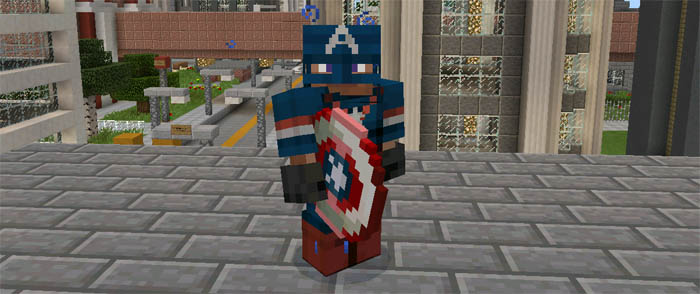 Captain America Mask (3612)
Captain America Suit (3613)
Captain America Leggings (3614)
Captain America Boots (3615)
Captain America's Shield (3704)
Thor
Thor is a God of thunder and his abilities are immense. By using the hammer (Mjolnir) you can call for lightning and cause great fires.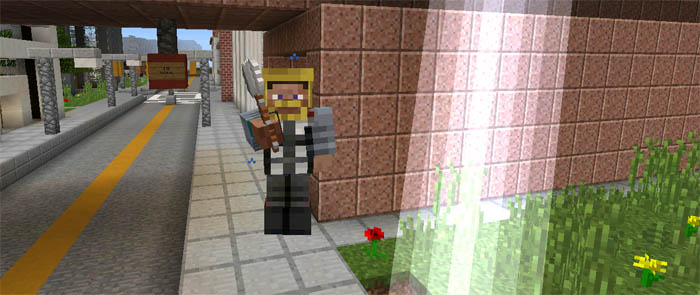 Thor Helmet (3616)
Thor Chestplate (3617)
Thor Leggings (3618)
Thor Boots (3619)
Thor's Hammer Mjolnir (3705)
Ant-Man
Shrink to the size of an ant or expand to the size of a giant. That's two of the possible abilities of Ant-Man. It's only in either of these two states that he will gain increased speed, jump much higher and be much stronger.
It should be noted though that sometimes (as in my case) the textures are bugged when shrinking/expanding. Usually this bug is resolved by restarting BlockLauncher.
Important: If you want to shrink make sure to set view to third person otherwise the game will crash.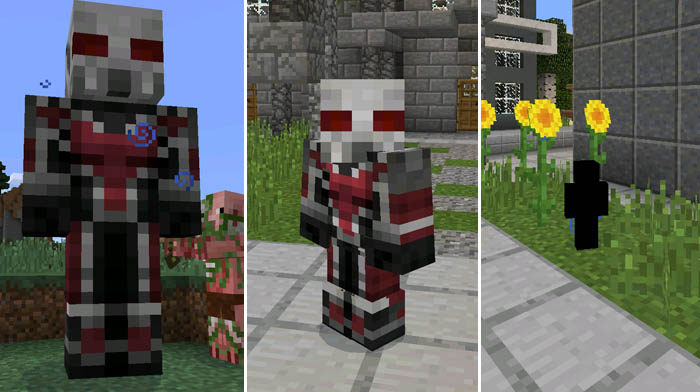 Ant-Man Helmet (3624)
Ant-Man Chestplate (3625)
Ant-Man Leggings (3626)
Ant-Man Boots (3627)
Black Panther Helmet
The Black Panter has similar abilities to a cat. While wearing this suit you will be extremely agile, run fast and see during the night when it's otherwise pitch-black.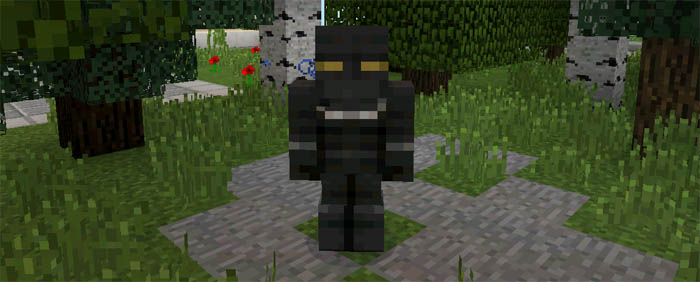 Black Panther Helmet (3628)
Black Panther Chestplate (3629)
Black Panther Leggings (3630)
Black Panther Boots (3631)
Black Panther Claws (3707)
Spiderman
Spiderman has his own special tool (Web Shooter) which can be used to shoot web on mobs (or on the ground) to trap them or swing (or rather teleport) from one location to another.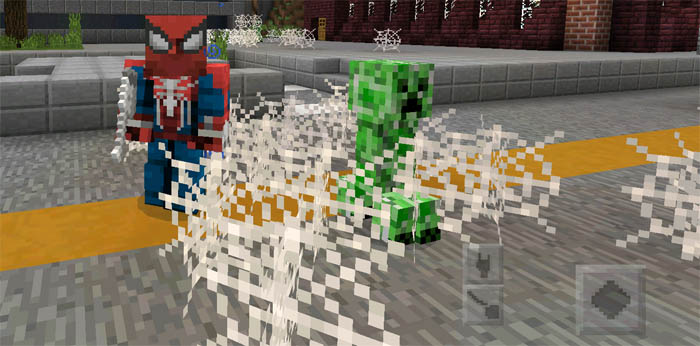 Spiderman Helmet (3632)
Spiderman Chestplate (3633)
Spiderman Leggings (3634)
Spiderman Boots (3635)
Web Shooter (3706)
Wolverine
Wolverine can toggle auto health regeneration by holding the special GUI button. As him you will also be able to use the Wolverine Claws item to deal +12 attack damage.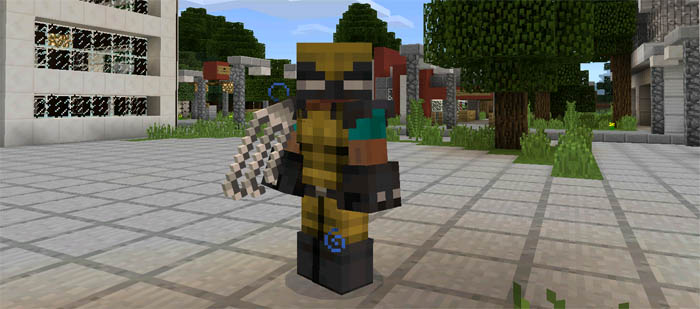 Wolverine Helmet (3636)
Wolverine Chestplate (3637)
Wolverine Leggings (3638)
Wolverine Boots (3639)
Wolverine Claws (3708)
Deadpool
Deadpool is very fast and quite strong. Hold the special GUI button to automatically regenerate your health. Deadpool's Sword is the most powerful sword there is as it does +29 attack damage.

Deadpool Helmet (3640)
Deadpool Chestplate (3641)
Deadpool Leggings (3642)
Deadpool Boots (3643)
Deadpool's Sword (3709)
Wasp
As the Wasp you will be able to shrink to the size of a wasp (or actually more to the size of a pig). When small you will be extra fast, be able to fly, stronger and much more. You can also use the special GUI button to shoot arrows.
Similar to Ant-Man this skin is sometimes black for some reason. Try to restart the game to get it to work.
Important: Set view to third person when shrinking otherwise the game will crash.

Wasp Helmet (3644)
Wasp Chestplate (3645)
Wasp Leggings (3646)
Wasp Boots (3647)
Install Guide
Important: Requires the latest BlockLauncher version! (You can download it on Google Play.)
Download the mod and then use ES File Explorer (or other file manager) to extract the zip file.
There are three different modpkg files: English, Portuguese, Spanish.