PocketCombat introduces 9 new melee and long range weapons to the world in Minecraft Pocket Edition. Some of the items can be crafted and others can be found in chests in villages and other randomly generated structures. If you are looking for some new weapons then this BlockLauncher addon is the perfect mod to try!
Creator: JoePaleto, Twitter Account
Weapons
The weapons include everything from a magical sword to a katana. There are also a bunch of new bows. Some of the weapons are generated at random in chests in different structures throughout the world (e.g. strongholds, villages and so on) and the rest of them can be crafted.
(A full list of recipes and info for each weapon can be found further down on this page.)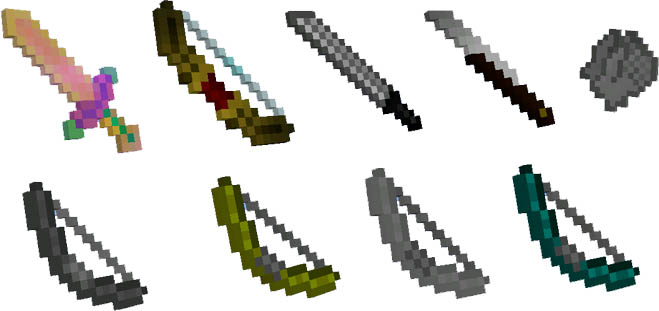 The Lucky Sword is like a lucky block. If you are lucky you will deal lots of damage. But sometimes (which is most of the time) it'll be weak and not deal that much damage.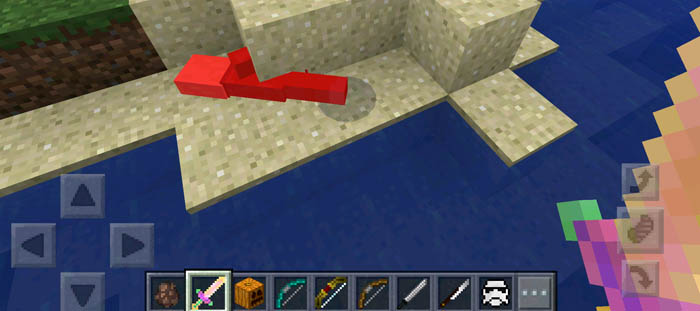 The Frozone Glove can be used for firing snowballs. It's not much of a damage maker but it's good for keeping mobs away as they will bounce backward when hit.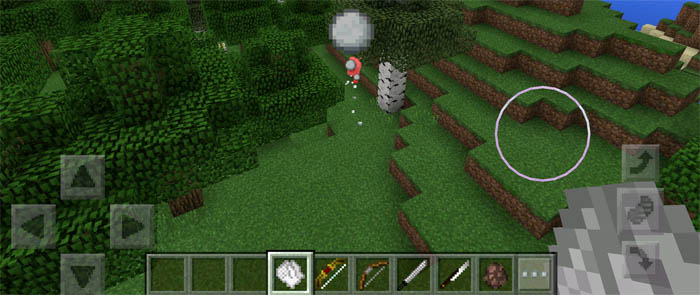 Here's the Stormtrooper Armor Set. It can be worn similar to any other armor in Minecraft and provides a good protection against damage,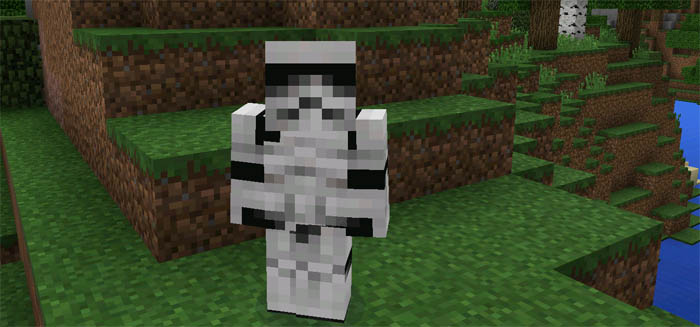 Here's a brief explanation for each weapon
Stone Bow - 3 gold ingots + 3 strings (more attack damage than an ordinary bow)
Gold Bow - 3 gold ingots + 3 strings (more attack damage than an ordinary bow)
Iron Bow - 3 iron ingots + 3 strings (more attack damage than an ordinary bow)
Diamond Bow - 3 diamonds + 3 strings (more attack damage than an ordinary bow)
Ichaival - found in structure chests, deals a lot of attack damage
Lucky Sword - found in structure chests, random attack damage
Katana - found in structure chests, deadly attack damage
Bacca Ceremonial Blade - found in structure chests, deadly attack damage
Stormtrooper Armor Set - found in structure chests, protective suit
Frozone Gauntlets - shoots snowballs, unknown crafting recipe