Turn to your right when you have spawned and walk past 1-2 trees. Then you will find a hole leading into the underground. Get some torches, a pickaxe and preferably a sword before heading down there. Go down to the very bottom of the tunnel and then take a left and you will find an open dungeon.
Found by: LapisGoBlue
In the dungeon you will find a zombie spawner and two chests. In the chests you will find the following items:
6 bread
2 string
2 iron ingots
1 bucket
3 gunpowder
3 wheat
It's a fun seed if you are looking for a quick challenge to begin your adventures with. Down there in the tunnels you will find several ores too as it's on a quite deep depth.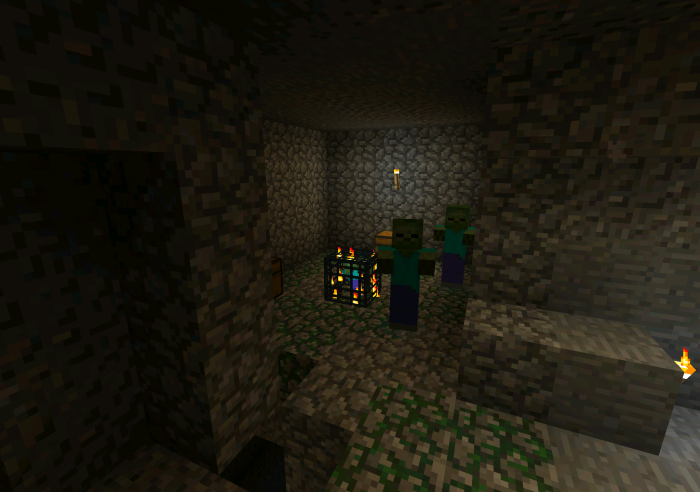 Seed: rage.mc