This map is a trivia map about a YouTuber named Rage Elixir. this map was made for his birthday, and in the map, you will have to answer questions about Rage Elixir. For every question you get right you receive some gear and you'll need as much gear as possible to defeat the evil Rage Elixir boss in the end!
Creator: noahcraftreal (Twitter), Jujustyle7 (Twitter)
How to play?
Start the game by answering the questions. You will receive three different blocks in your inventory for each question. Place the A, B or C block on the matching block to make your choice. If you are correct, you'll receive some gear. If you fail, you will not gain anything.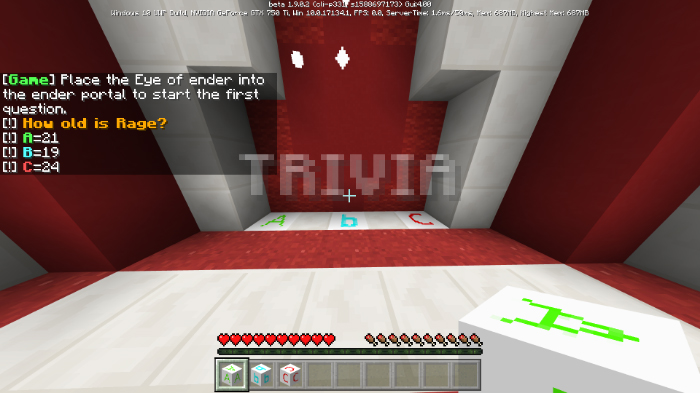 After completing the trivia questions you will be able to fight the Rage Elixir boss!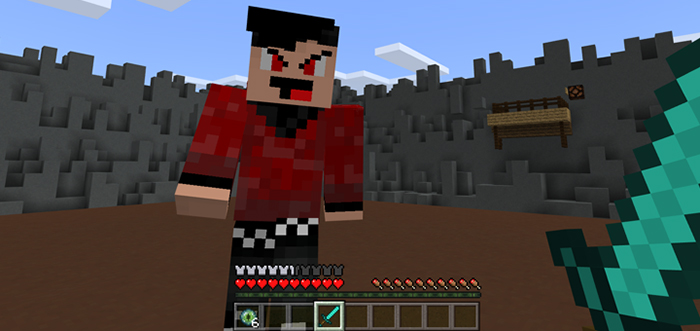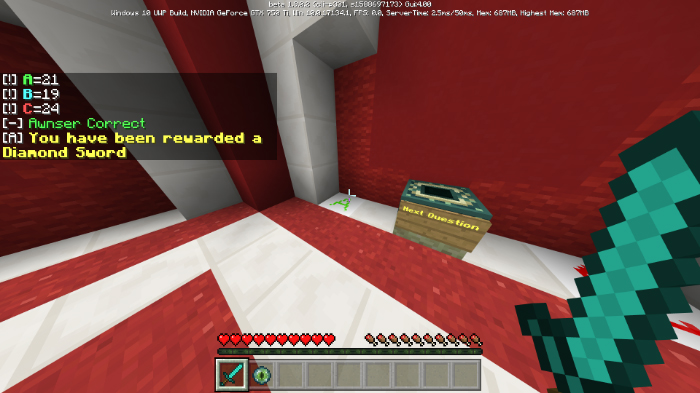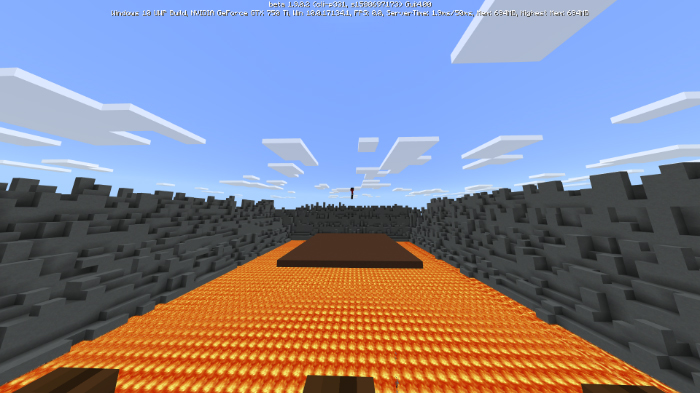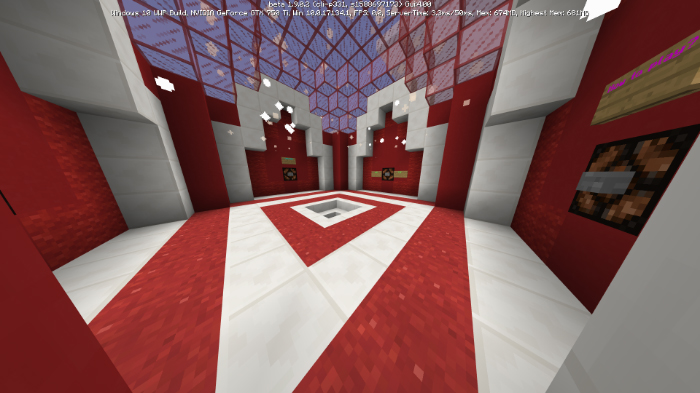 Installation