Once installed this addon will make Lucky Blocks rain down from the sky constantly, There is 100+ different good and bad events, mobs, structures that can spawn from each lucky block.

HOW TO INSTALL:

-There is a behavior and a resource pack, make sure you install both of them or it will not work correctly.



HOW TO GET THEM:

-The main way to get them is just by looking up at the sky and finding them while they are falling down.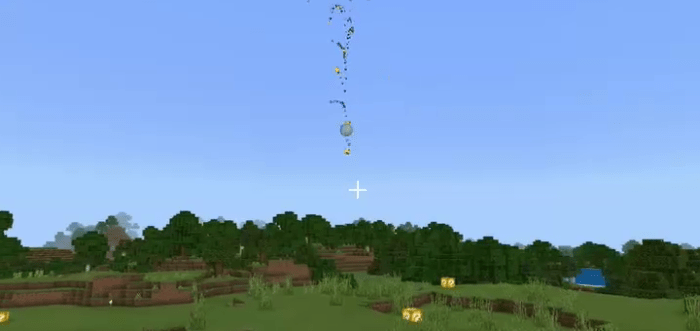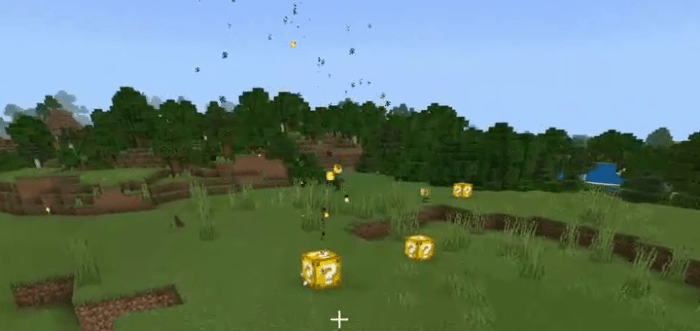 -They can also be crafted using 8 gold and a chest inside of a crafting table.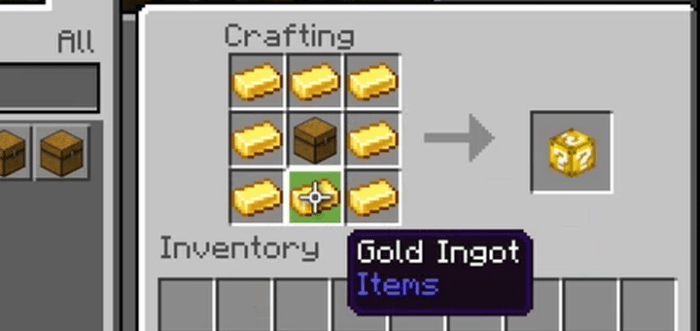 -They can also be picked up using any tool with silk touch


HOW IT WORKS:

-These Lucky Blocks will only work if you break them in survival, Once broken the are 100+ different things that can happen.

-There are 98+ different events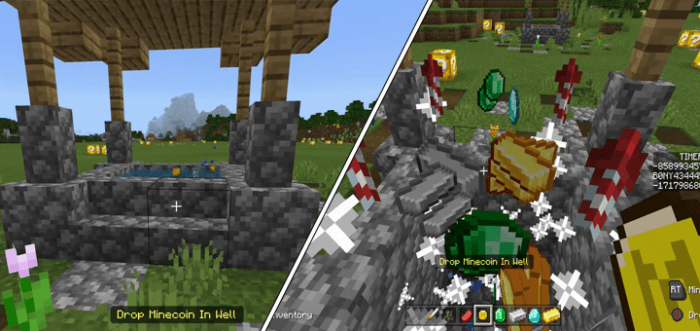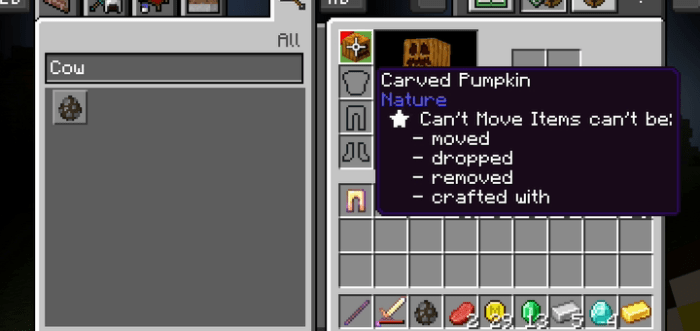 -Almost every mob has a chance of spawning including a few custom mobs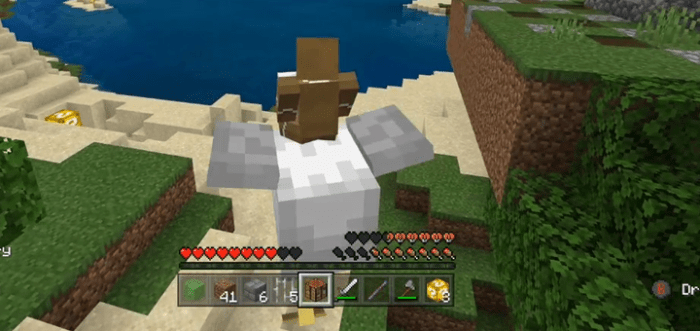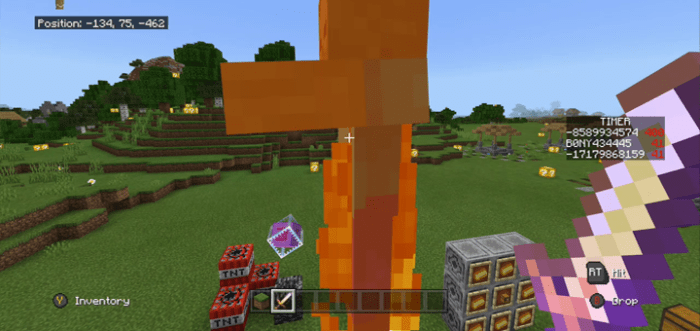 -40+ Different Loot Tables have also been added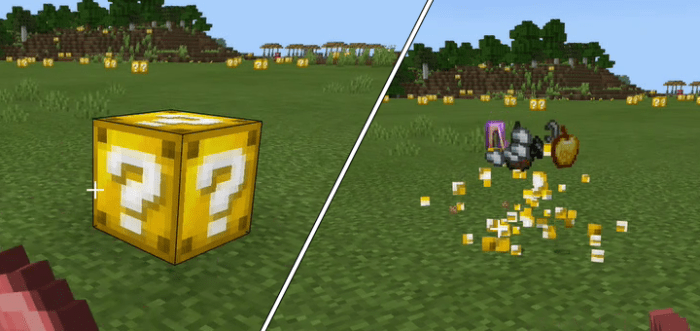 -Custom Structures will also spawn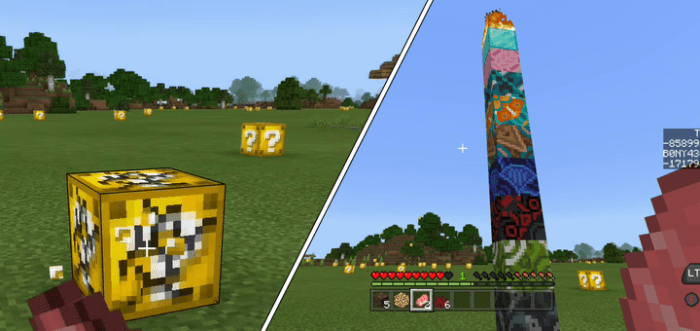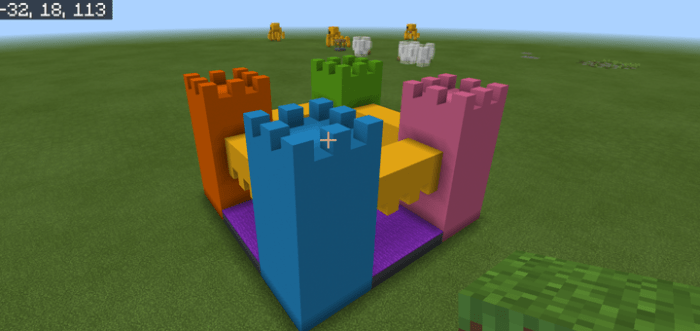 IMPORTANT:
This addon was made on version 1.16.100 if you are below that version this addon will work, but some things might not work correctly

Select version for changelog:

Changelog
- updated featured image to better show in game content