This seed will spawn you literally next to a ravine which runs in a half circle around a village. Even though it's clearly a horrifying disaster the villagers were lucky as if it would have been generated any closer then the village would have been completely demolished.
Found by: HeavyCoder, Twitter Account
You don't have to do any traveling to get to the village. It's very close to spawn so it shouldn't be difficult to find.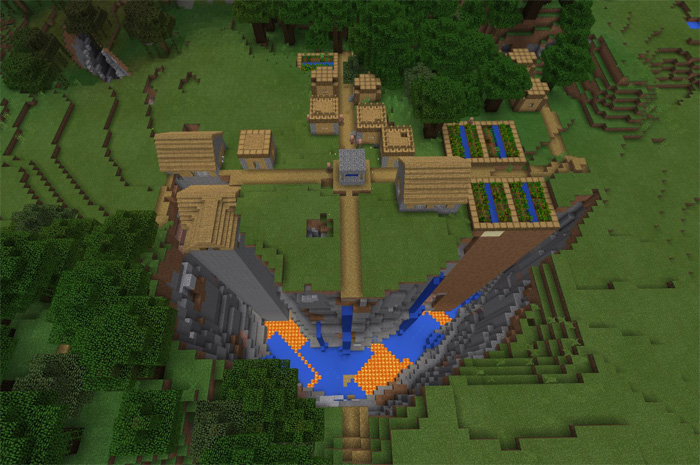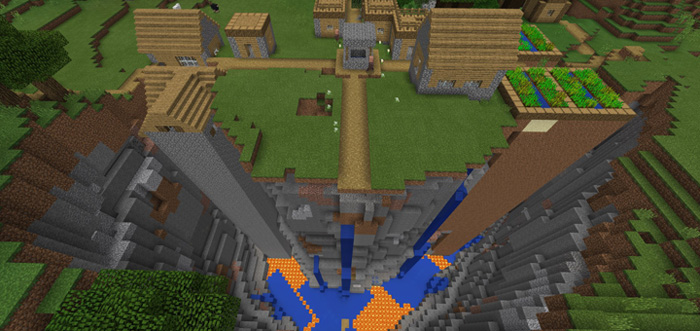 The surrounding terrain is quite extraordinary with lots of different biomes to explore.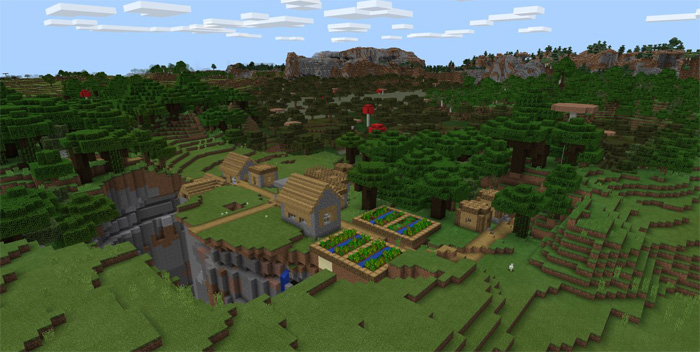 Seed: -1000