This addon changes the size for some of the mobs in-game to make them look more realistic. For example, spiders are something like ten times smaller than before. Even though it might look more realistic it should be noted that it does make it more difficult to kill them as the hitbox is much smaller. The majority of the mobs in-game are non-existent in the real world. That fact makes it difficult to judge for example what the realistic size for an iron golem should be. The mob sizes in this addon are purely based on the developer's concept and ideas of what he considers to be realistic.
Creator: 
Sprintermax
,
Twitter Account
My absolute favorites are the spiders! Both the ordinary spider and the cave spider is much smaller.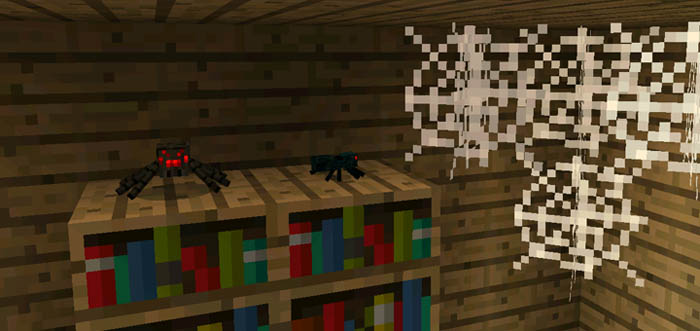 The silverfish, similar to a spider, is also a real insect. Even though it's probably a lot smaller in real life than this it's still more realistic than their default size. And anything smaller would most likely make them incredibly difficult to see.

I am sorry to reveal this but iron golems don't exist in real life. At least, I have never seen one! As a result, it's difficult to judge their "real" size. But according to the developer of this mod this is what considers to be more realistic.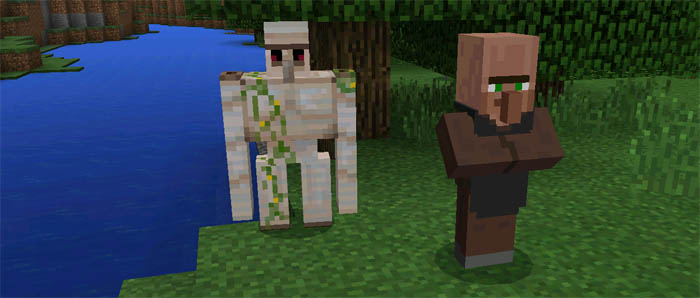 Same goes for endermen. Because they aren't real no one can really say what their realistic size would be. But in the case of this addon it makes them smaller than their default size.

Here is a full list of all mobs which have had their sizes either reduced or increased. Some of them I couldn't see the difference but this list was given to us from the developer of mod so it should be accurate:
Bat
Blaze
Cave Spider
Enderman
Ghast
Guardian
Elder Guardian
Iron Golem
Silverfish
Skeleton
Snow Golem
Spider
Stray
Wither
Wither Boss
Install Info
To install this addon you need to copy the Realistic Mobs folder and paste it here: 
/games/com.mojang/behavior_packs/
You can find more information about installing addons here:
(iOS / Windows 10? Click here to download instantly!)