Reign of Evil is a realistic parkour adventure with an ultimate boss in the end. It's one of those maps which manage to keep you on your toes through the entire map because of its mysterious and scary look. Anything you see in the map is customized and have been built entirely from scratch and months have been spent perfecting it.
Creator: DualWieldBuilds, Twitter Account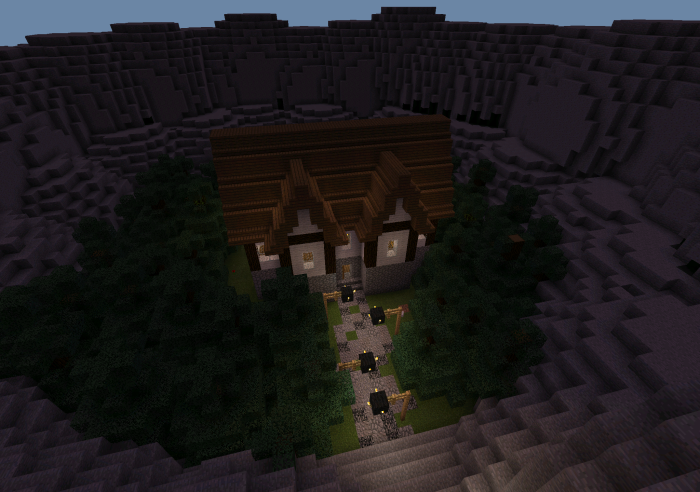 Story
In a small cottage out in the forest is your house and there you have lived for as long you can remember. You enjoy the quiet but recently things haven't been so quiet. At night monsters have found there way down from the mountain to your house. Something needs to be done so you decide to go out and try to find out what's the source behind this. Don't forget your weapons and armor..
Rules
Don't break/place blocks
No mods