This is a puzzle map in which you will put your brain on a test. How good is actually your memory? Give this puzzle map a try to find out! There are 10 different levels and in each one you will have to try to memorize some stuff which you then will be quizzed on.
Creator: BlackZero, Twitter Account
How to play?
Each level consists of three rooms. In the first room which you enter you have to memorize all blocks and how they are placed. You are not allowed to make any physical notes (e.g. on a piece of paper). Everything must me memorized only by the use of your own brain.

The second room looks very much as the first one except that somewhere there will be a slight difference. In the first couple of levels it will be quite easy to spot the difference but soon it will get a lot more challenging (but it's obviously dependent on your skill level).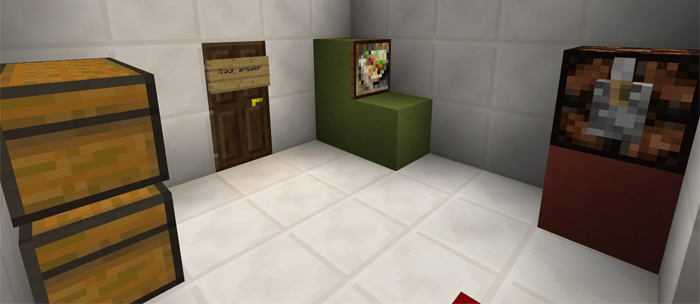 In the third room you will be given a couple of different options. Press one of the buttons to select an option.
If you were correct then the door will open to the next level.
But if you were wrong then you will explode! There is no room for failures!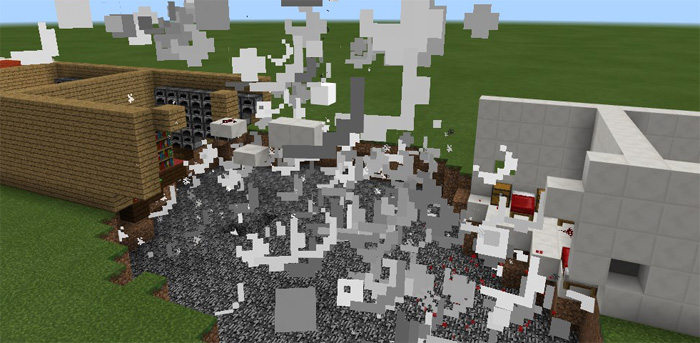 Rules
There will be a stone button at the iron door in each first level but this is never the supposed difference!
Don't break or place blocks
Play on survival mode
Set difficulty to peaceful