With this app you can convert Minecraft: Java Edition Resource Packs automatically into resource packs for Minecraft: Bedrock Edition extremely easily! All you need to do is to pick the zip file containing the resource pack and then just hit the Convert and Apply option. After the loading process is done just hop into Minecraft and enable the resource pack!
Creator: The Lucky Coder, Twitter Account, Website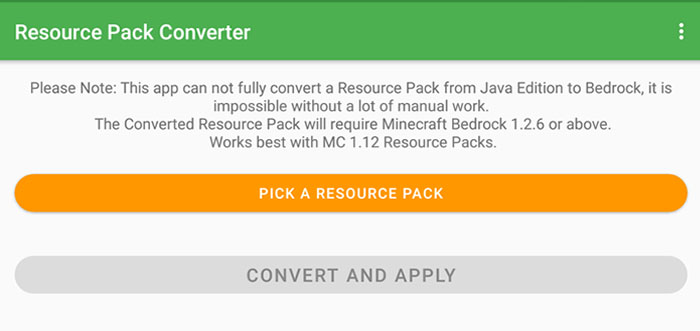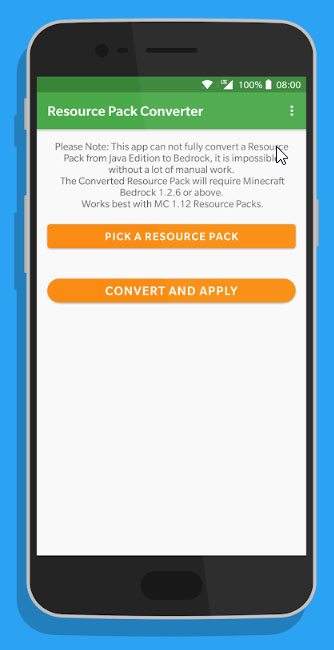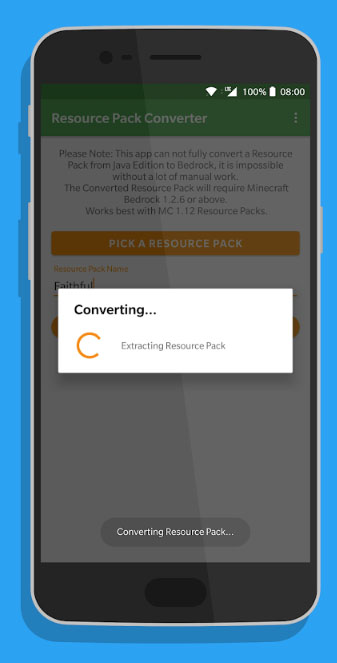 Note: Things for which textures that can't be converted: Banners, Horses, Potions, Spawn Eggs, Beds, Arrows.
Installation