You just feel tired of going around to nether world and hurry up to escape the monster to the nether without horse?
This addon allow the players to ride the hoglin (new mob in nether update 1.16.0) so you can going around and escape faster with hoglin.
I hope you like it!
Now hoglin are tameable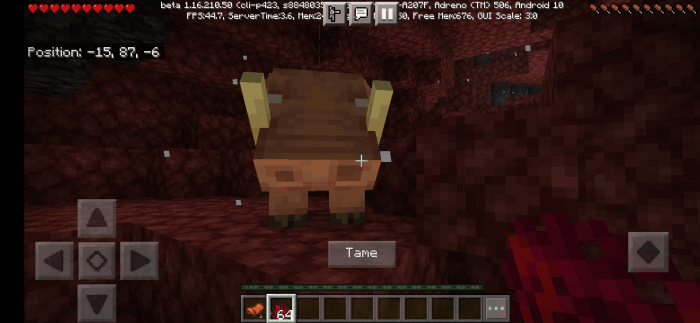 You can tame hoglins by feeding it a crimson roots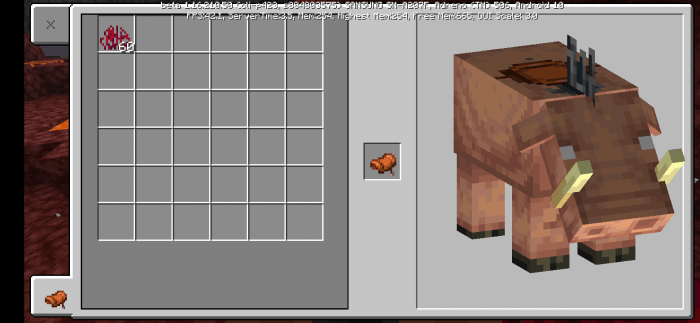 Once it's tamed you can equip hoglin a saddle to control it's movements like a horse and it can jump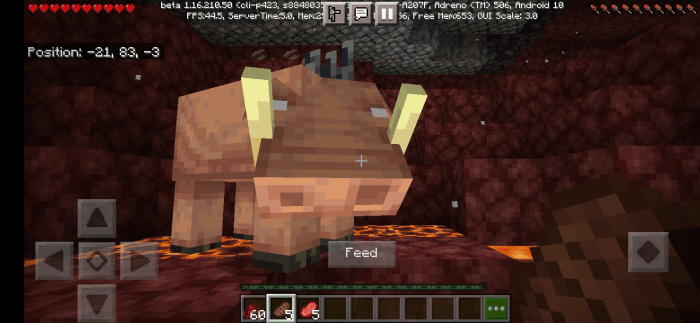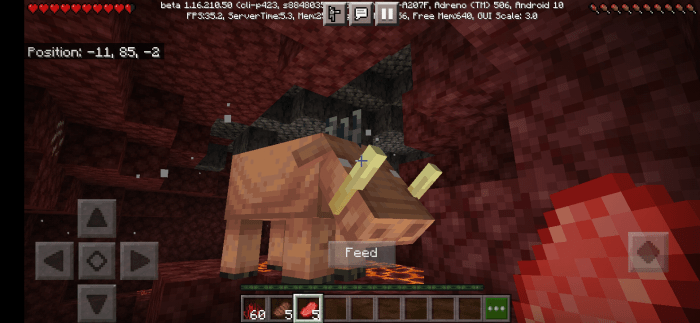 You can heal damage tamed hoglins by feeding it cooked beef and raw beef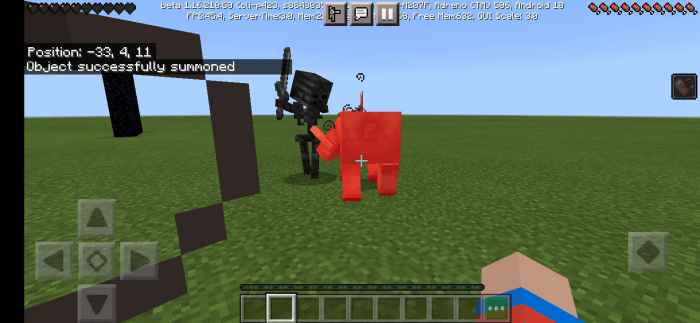 And hey tamed hoglins protect you from the hostile mobs like a tamed wolf
Select version for changelog:

Changelog
Now hoglins can be rided by taming it first and equiping it a saddle
Installation
Before You Activate The Addon Turn On The Experimental Gameplay Buttons
In the download link is no ads so you can download it faster, when you download it click the file and the minecraft open wait for the addon insert the addon.
When you activate the resources pack also behavior pack will automatically activated