Imagine for a moment that you are returning to your old house, now an adult, you see again things dear to you with nostalgia, like your first playstation
Suddendly, however you wake up in the middle of the night, you hear disturbing and almost unnatural noises, and see that your console now has hands and arms...
IMPORTANT
IF YOU WANT TO MAKE A VIDEO ABOUT THIS MAP, PLEASE CREDIT ME AND DON'T USE YOUR OWN LINK, USE THE PROPER LINK ON MCPEDL FOR DOWNLOAD


IMPORTANTE
SE VUOI FARE UN VIDEO SU QUESTA MAPPA, RICORDATI DI DARMI I CREDITI E DI LASCIARE IN DESCRIZIONE IL LINK DELLA PAGINA MCPEDL PER IL DOWNLOAD, NON UTILIZZARE IL TUO LINK
The Scp-PsX is a horror map where you have to try to escape from your crazed console and its holograms that will hant you!
To escape, you need to find 9 mechanical pieces to craft a remote control and activate the locked front door
First of all, make sure you know the characters better!
Let's start with scp-psx, the 32 bit monster par excellence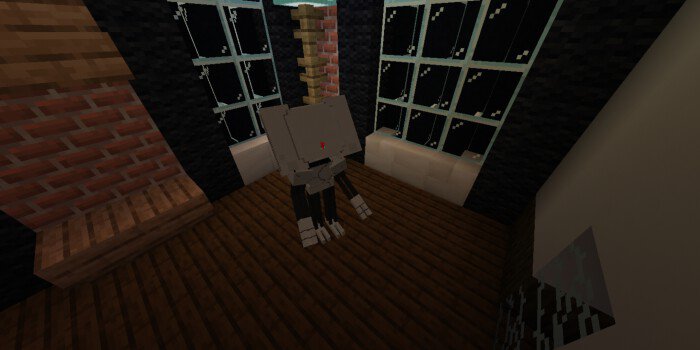 It will be fast enough, he will notice your presence even from afar, but if he is near you he will not hesitate to kill you.
But sometimes, due to problems with his hardware(or perhaps for pity)he will move away from you for a moment
Let's talk about holograms,extremely deformed and disturbing, they won't kill you right away, they'll do you little harm(but if you're not careful, in the long run it could kill you)
But each of them will weaken you with a particular state effect
Olo-Crash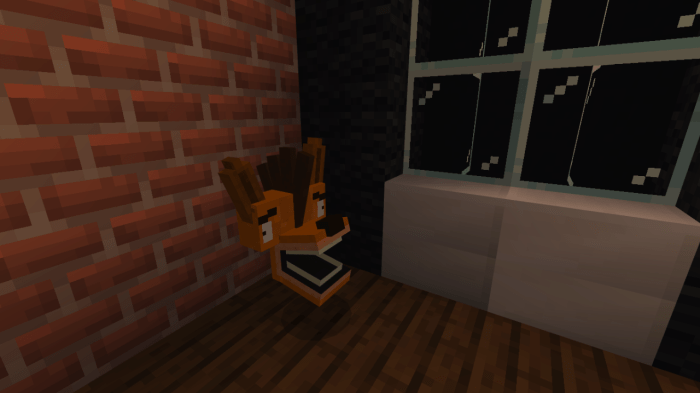 It will cause you slowness
Olo-SirDaniel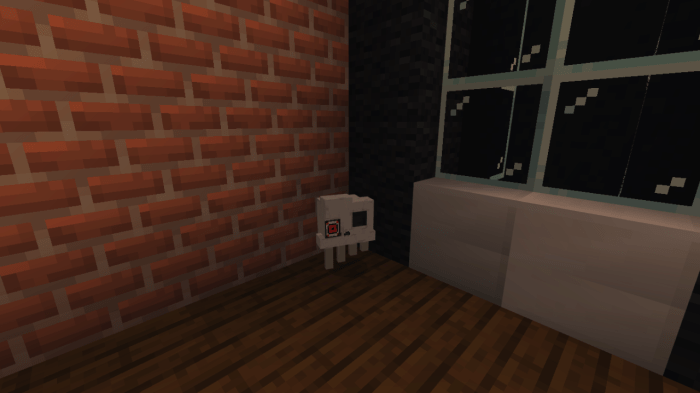 It will cause you blindness
Olo-Cloud[FF7]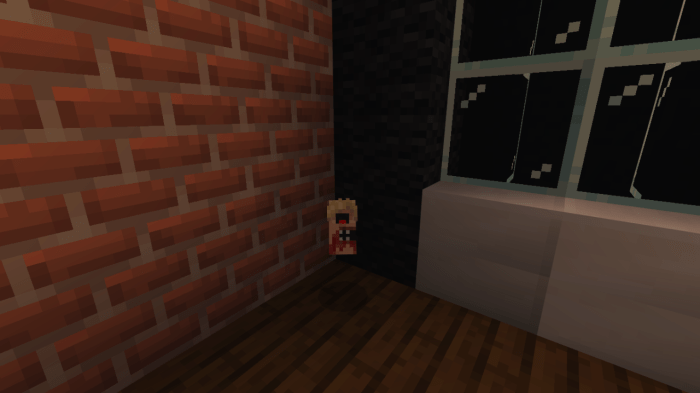 It will cause you nausea.
Select version for changelog:

Changelog
Update:
Fixed some bugs related to home and mobs behavior
Installation
It's a mcworld file, just click on it and automatically installs the map