This is a great creation to use in case you want an easy way to hide your house from possible intruders while you are out fighting monsters or down in the mines looking for diamonds. You don't need to be a technical genius to do it either since all you'll need to do is to press two different buttons to build or collapse the house.
Creator: Assassiner 003, Twitter Account, YouTube
Updated: 29 April, 2017 (read changelog)
How does it work?
There are two different buttons at spawn which can be used to either build the house or to collapse it. It takes somewhere around 10 seconds for the entire house to be built.

You can view a GIF animation of the self-building house by clicking here.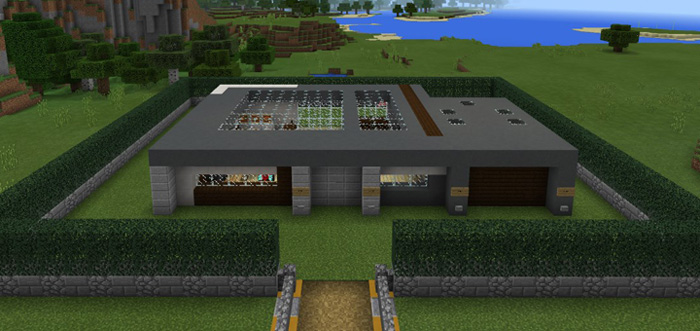 Changelog
Glass roof is animated
The messages are different
Hide/show enchanting station
Added a crafting table, quick PvP kit
Fixed missing walls
And some other fixes!