This is an add-on which adds 6 new plushies to the game and by wearing or holding a plushie you will now gain an awesome status effect. In that sense, the new plushies are quite powerful in case that you find one as you will be able to quickly take advantage of a powerful status effect which will greatly increase your in-game skills and powers.
Models by: 
FH_Miner
, 
Twitter Account
Creators: 
SkyGames Team
 (
Twitter
) (
Website
): 
MCPEtraswen
 (Owner), 
FogzGamez
 (Co-Owner), 
Luma
 (Main Builder), 
GianZMC
 (Builder), 
McMCPE1234
 (Tester), 
AmazingGamerPH
 (Renderer), 
DJTMGaming
 (Co-Owner), 
pattcosmics
 (Builder), 
deadmanplaysMC
 (Builder), 
LUIS6234
 (Builder), Nikilas11 (Builder), 
HongyiMC
 (Programmer)
How does it work?
By wearing or holding any of the following items you will gain a status effect.
Wearing

Enderman Head: Night Vision
Dragon Head: Mega Health
Iron Golem Head: Massive Health, Regeneration

Holding

Husk: Speed, 50% More Health
Dolphin: Water Breathing, 50% More Health
Magma Cube: Jump Boost
The Plushies are dropped by mobs in-game similarly to ordinary mob heads. However, the drop rate is extremely low, so they are very difficult to find.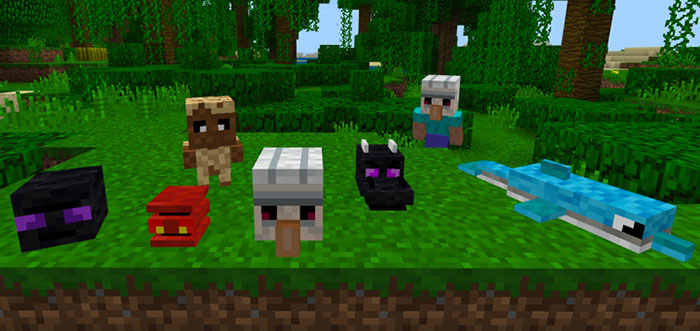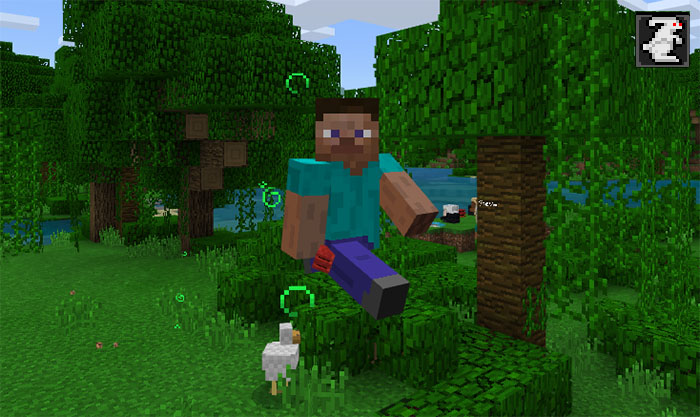 Creator's Note:
Massive thank to FH_Miner for being such a great modeller and team member! We would like to ask you all to thank him in the comments for his dedication and hard work in the plushie series! Thanks FH! - Traswen
Installation
Activate the packs for a world in-game
You can get a .ZIP file for this add-on here.