Shiriki Utundo plays the role as the main antagonist in part of the Tower of Terror which is an an attraction at a themepark in Tokyo, Japan. He's basically a cursed idol (non-moving) which with this add-on replaces creepers in Minecraft. It is aggressive towards any type of hostile mobs and minecarts. It's neutral toward players which means it only attacks if it's in danger.
Creator: Vernian LEMO - TDR build, Twitter Account, Website
Updated: 27 March, 2018 (read changelog)
What does it do?
The Creeper is replaced by something which looks like a wooden idol. It is the Shiriki Utundo and it will never move unless it's pushed somewhere else.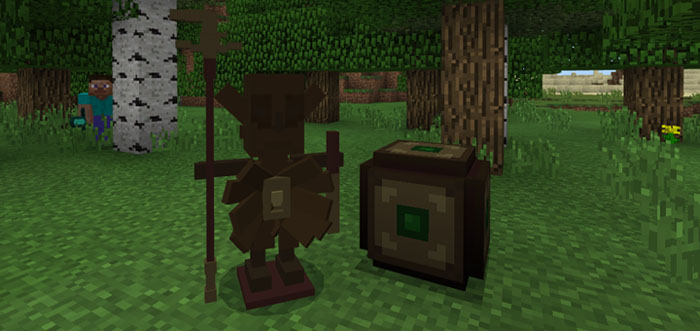 It's a very hostile mob which will attack anyone who provokes it. The main attack it uses is to throw thunderbolts.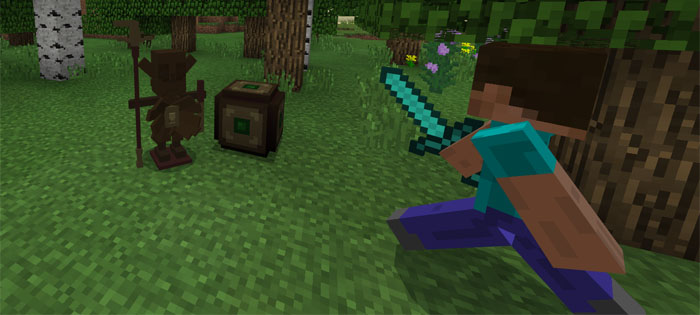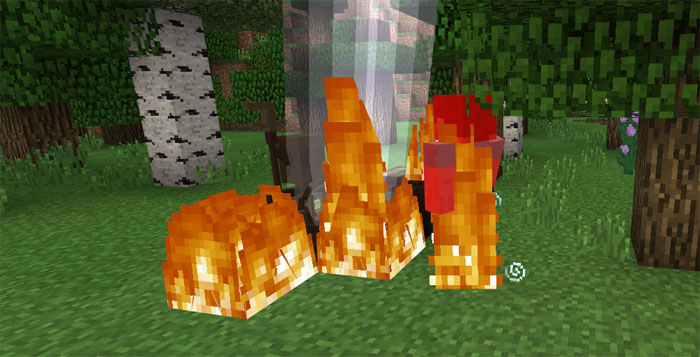 If you kill it then it will drop a Shadow of Shiriki block which you can be used for decoration.
General Information
Replaces Creeper
Health: 65 hearts
Shoots shulker projectiles and thunderbolts
Never moves
Drops nether reactor block
Trailer
Changelog
Hp20 → Hp130
New Sounds
New Behaviour Packs
New Block
Installation
Activate the packs for a world in-game