This addon makes all monsters run away from you as soon you get too close to them. They are only hostile toward the player if they are being attacked. It's really useful if you don't like the company of monsters but still want them in your game. One thing is for sure and that is that survival mode will get much easier as you won't have to worry about monsters as long as you don't attack them.
Creator: Pixeldroid, Twitter Account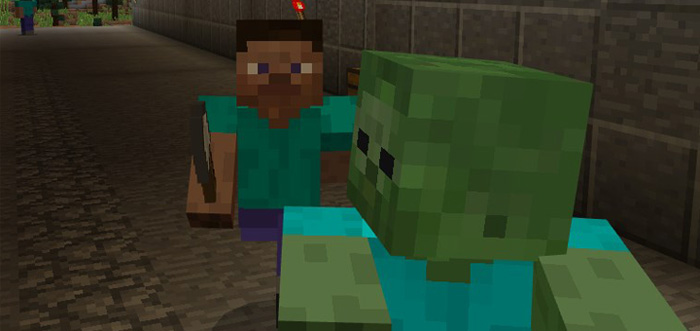 How does it work?
All of the following mobs will run away and try to avoid you. If you hit any of them they will defend themselves by attacking back.
Mobs such as spiders which are only hostile during the night will only run away when it's night-time.
Blaze
Cave Spider
Creeper (if you hit one it will sometimes be ignited)
Enderman
Ghast
Guardian
Elder Guardian
Iron Golem
Magma Cube
Silverfish
Skeleton
Slime
Spider (bugged)
Stray
Witch
Wither Boss (you will still be hurt by explosions)
Zombie
Husk
Zombie Pigman
Zombie Villager
Installation
Add pack for a world