ShulkerWars is a skywars PvP map build design is inspired by the End (which is another dimension in Minecraft) and on shulkers. There are four different teams and each one will start out on a separate sky island. You'll then have to craft blocks and items to reach the other islands where better items can be found. The ultimate goal is to be the last team standing.
Creator: ZzeuzZ23, Twitter Account
Updated: 21 December, 2017 (read changelog)
How to play?
The spawn is in a medium sized lobby. You will need to find an iron pressure plate which will teleport you to the PvP battle arena. But before you do, you should use the built-in/in-game settings to customize the game.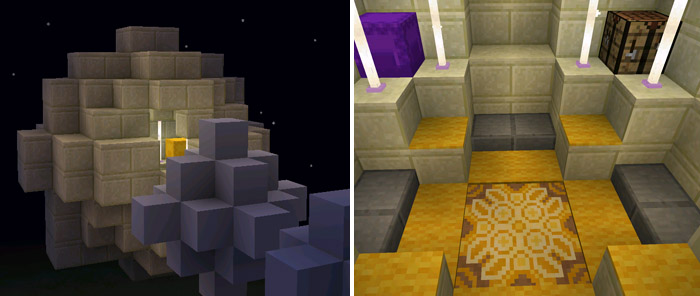 There are multiple floating islands surrounding one big shulker island. There you will find the best gear. But it's heavily guarded by shulkers so you have to be careful. There are also some smaller islands which you could visit first which are less guarded but provide some useful items.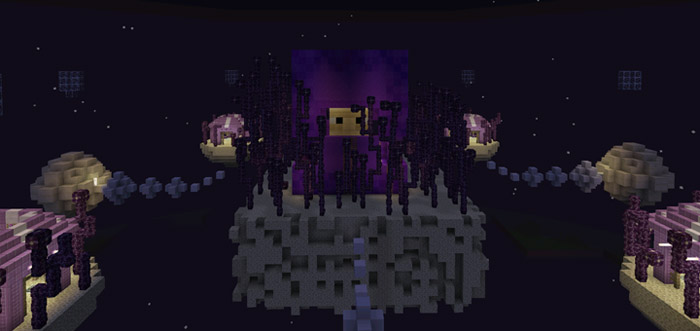 As soon as you reach the main island there will be shulkers firing projectiles at you.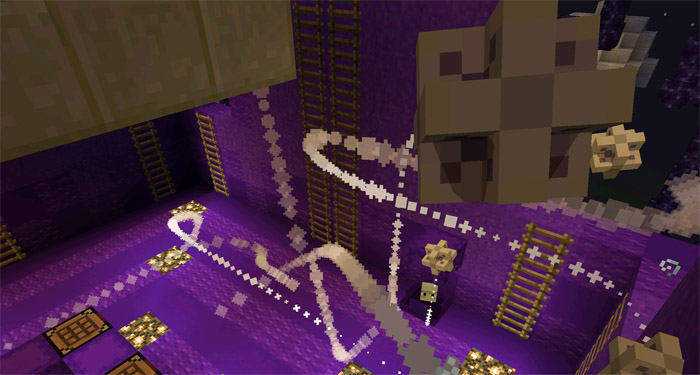 Find a way to get to the chests because there you will find the good stuff. When you've gathered the items it will be easier to kill the other teams.
Video Review
The video was created by the creator and he's speaking Spanish. Just thought I'd let you know.
Changelog
New rooms
Winning player message
Regeneration of Shulker Boxes
Regeneration of Shulker
Bug fixes
Installation