This pack is a mix of PvP, improving Redstone's looks, and making unnecessary textures a bit flatter. 
This is gonna be my first RP so feel free to give feedback! This is created on mobile using UTK.IO, so give me some slack. 
Borderless Glass and Flat Concrete!
Rod Indicator! (Even tho they changed PvP)
Bow Indicator! (Can you see where this is going?)
Bucket indicator! (Just in case if you can't see blue)
Ore borders! (It's a nice to have)
New stone! (Whether you like it or not)
Retextured components! (Idk why I face the piston head even tho I didn't change anything there)
Heres a closeup..
What does it look like in a build? Here you go!
Credits to TheBowTieMan for the door design (I know my testing world is messy)
If it's not yours, you need to credit the creator.
Short Swords! (Try it out for yourself, don't expect me to do all of it. Also, netherite isn't included)
Grass Paths and blocks now extend to the side! (The Grass block one doesn't show on mine. Maybe it only affects me, so no photo...)
A tribute to the nether update! Thank you @BlazeKillsYou on Twitter for letting us make this onto a Minecraft painting.
Select doors and trapdoors are now see through for the most part.
This is one of the easter eggs. The scaffolding is also see through.
This texture has been here since the start. Have you spotted it?
I changed the block breaking animation. (No screenshot, that's hard to do)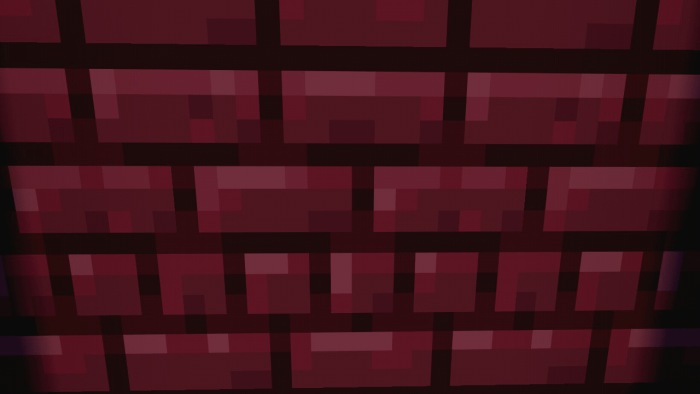 Updated the Nether Brick Texture to be the correct one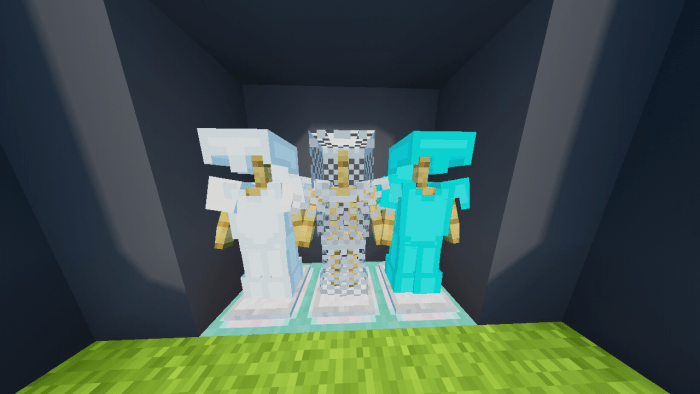 Tweaked the textures of these armour types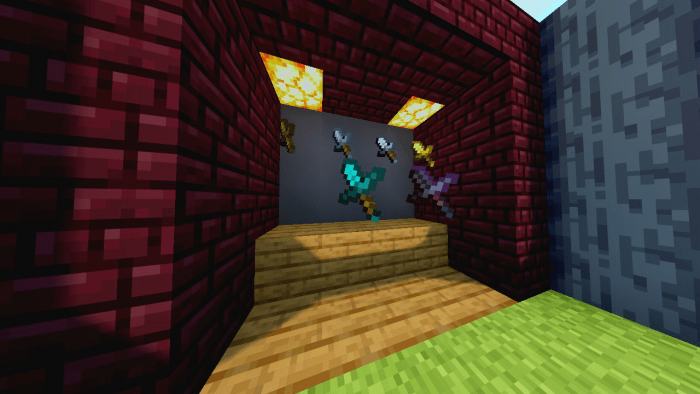 The short swords are all done! Shortie Netherite Sword lol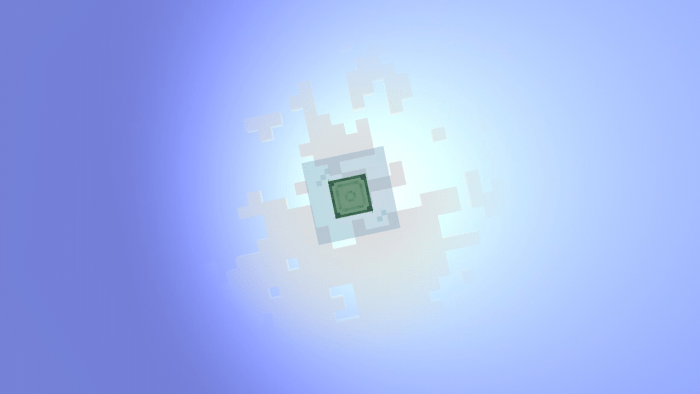 It's one of the easter eggs I hid. Did you find it already? Not that anyone would think to look at the bottom of the cactus.
I did use ESTN Shaders for the screenshots. Check it out too! https://mcpedl.com/estn-shaders/
There's still some easter eggs hidden. Go and find it!
Select version for changelog:

Changelog
This is a minor texture update. You might not see it since it's super minor. 
Added a new link (Linkvertise)
Installation
Linkvertise: Just follow what the site says :)
AdFly: Press "Block" when it asks you to enable notifications