SimplixPE is much what the name seems to indicate. It's an extremely simplistic texture pack which make everything look much more clean. In its entirity it's a great combination of Minecraft's blocky design with a touch of minimalism.
Creator: jiglr
All trees, including birch and oak, have got new textures. Also the grass has a new style. It should be noted that some textures are still the same as the default ones, such as the water.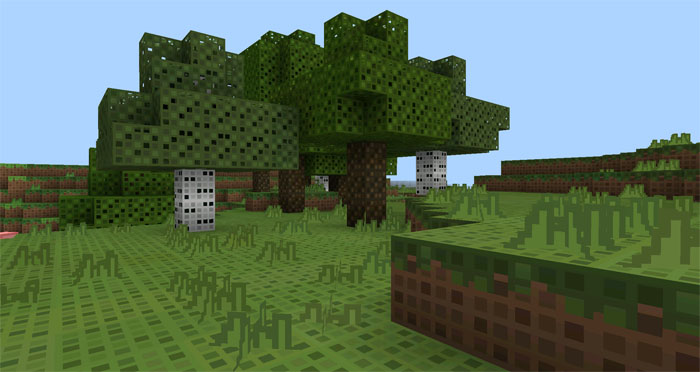 Even the darkest caves look quite neat.