SL Shader
SL Shader is a shader pack to improve vanilla graphic, which will make your minecraft more beautiful.
SL stand for "Sapu Lidi" (Eng. Broom Stick), I chose this name because I often clean the bed using a broom stick, I don't know why I like this name for my shader.
Features:
World coloring
Lighting coloring
Beautiful sky
Shadow
Realistic water
Water wave
Underwater caustic & wave
Waving leaves & plants
Sun reflection on water (sunrise & sunset)
Fog
Settings
Etc
Experimental:
Glowing ores
Sunbeam
Ground fog
Blink torch
Nether heat wave effect
End sky effect (spiral)
Note: Experimental features can only be activated in settings.h
Screenshot: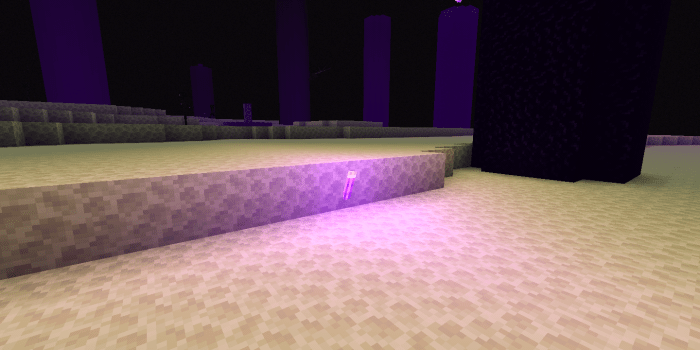 Experimental: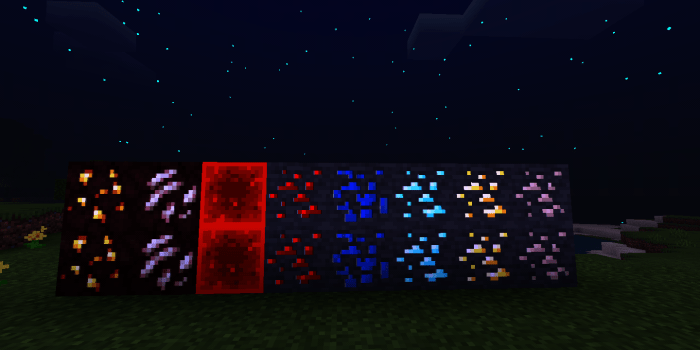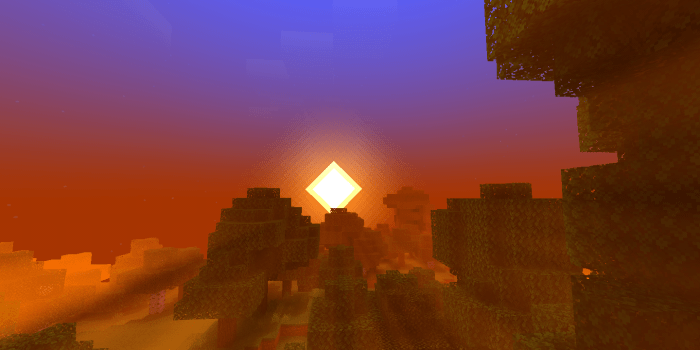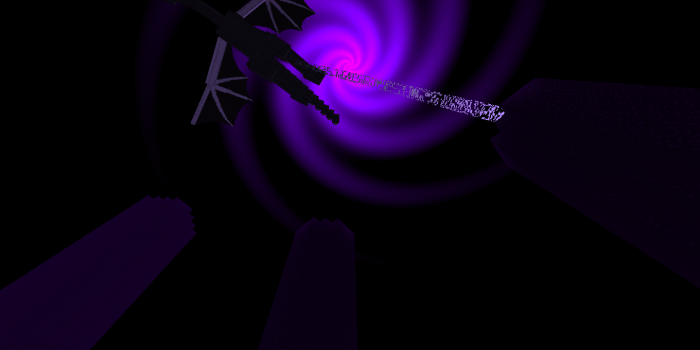 Settings
In v2.0+ i added settings feature, so you can activate / deactivate some features. I hope this can reduce lag.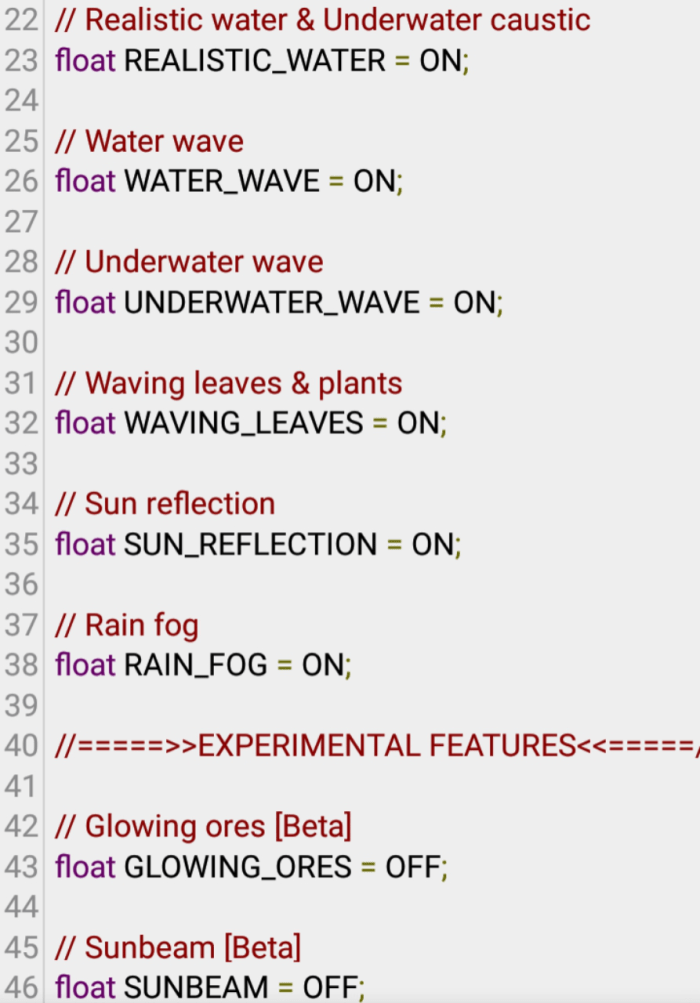 -How to modify settings?
games > com.mojang > resource_packs > SL Shader > shaders > glsl > set > open "settings.h"
Videos
-Trailer:
-How to modify settings:
Note:
Please don't reupload/relink this shader
Please permission first, if you want to use some code from this shader
Please use this mcpedl link, if you want to share this shader
This shader doesn't work on MC Win10
This shader also doesn't work on MC Renderdragon
i don't know if this shader work on iOS
Feel lag? Try to turn OFF some features that makes lag in settings
Read Credits.txt (optional)
Subscribe to My YouTube Channel - Electrod
Select version for changelog:

Changelog
What's new in v2.5?
Added experimental features (settings)
Added glowing ores (settings)
Added sunbeam (settings)
Added ground fog (settings)
Added nether heat wave effect (settings)
Added entity coloring
Added clear water
Better end sky effect : spiral (settings)
Better other dimension shading (nether & the end)
Better dawn & dusk
Improve sky
Improve cloud
Improve water
Improve underwater
Improve blink torch (settings)
Fix shining water at night
Fix bugs in MC 1.16.200+
Fix some bugs
Etc
Other:
change the link because it is blocked by the antivirus
Installation
SET GAME BRIGHTNESS TO BETWEEN 75 - 80 FOR BETTER EXPERIENCE !!!