With this add-on add the characters from the video game Slendytubbies 2, which will appear in your Minecraft world and some characters will play their screamers like in the original game.
Creator: ArathNidoGamer, (Twitter)(Youtube).
Warning:
This add-on was published on MCPEDL.COM, it is not allowed to publish this add-on on other websites or applications of Minecraft Addons without the permission of the creator.
If you will review this add-on for youtube leave credits, put the download link from mcpedl and not put the direct download link or create your own download link or you will receive a complaint.
This add-on adds seven monsters and the white tubby.
Monsters:
They will appear at night and attack the player.
Dipsy Lake.
Dipsy Chainsaw.
Laalaa Monster.
Po Monster
NewBorn
TinkyTank
TinkyWinky Classic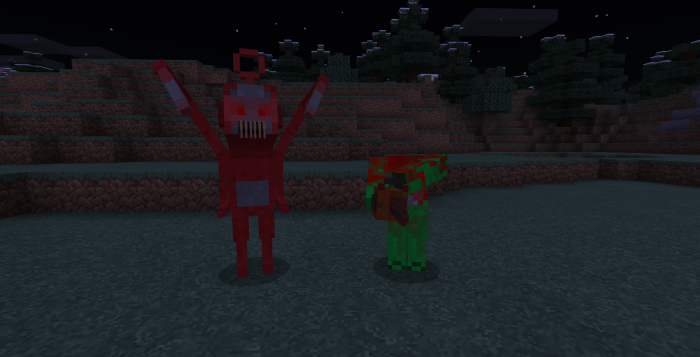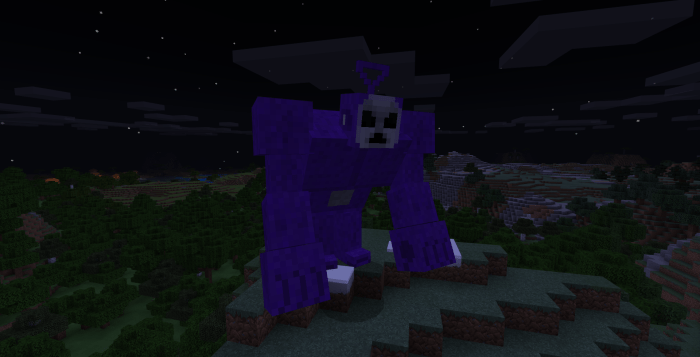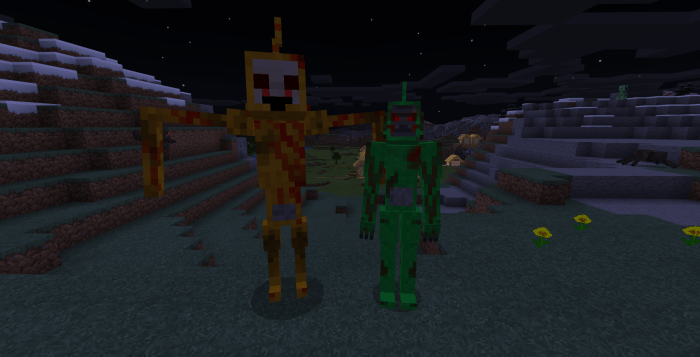 White Tubby:
White Tubby is a harmless mob, they won't attack the player and can be tamed by giving them a bone.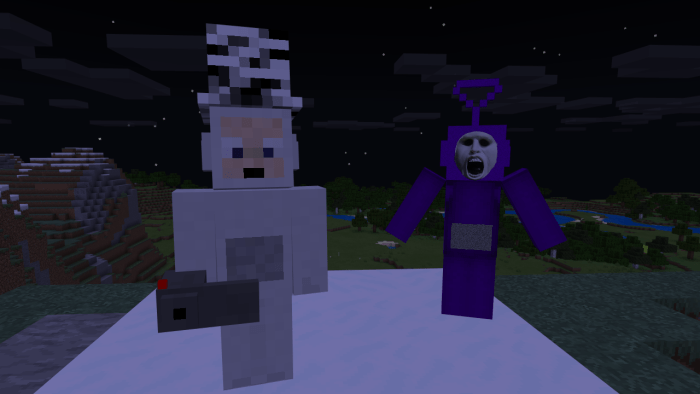 Installation
Download Resources .McPack.
Download Behaviors .McPack.
Apply the packs for a world.
Enable "Experimental Gameplay" in the world settings
Create the world.