With this add-on he adds to minecraft characters from the horror videogame "Slendytubbies: The Devil Among Us". This Add-on only works in the minecraft 1.8 version since in that verification it allows us to add new identities.
Creator: ArathNidoGamer (Twitter) (Add-on Maker), SantyNN (Sounds) Updated: 10 December, 2018 (updated for +1.13)
How does it work?
This add-on adds a total of 7 monsters, you can find them anywhere in the world but they only appear during the night or you can appear with a spawn egg in creative mode.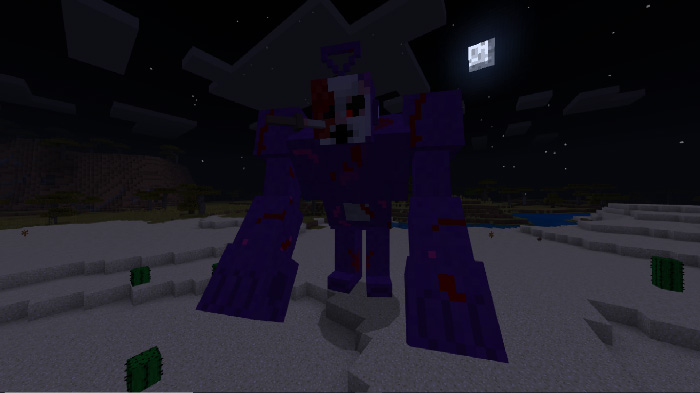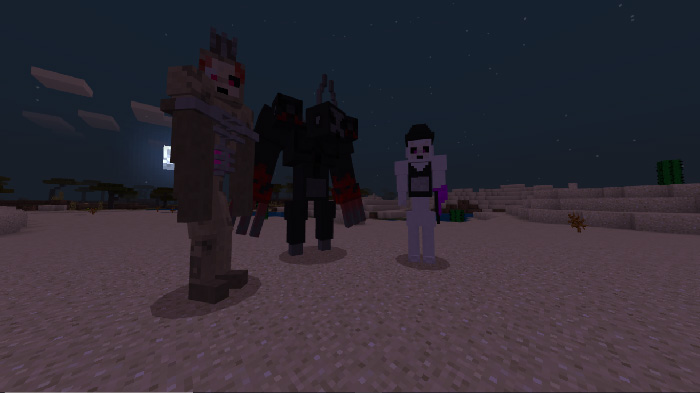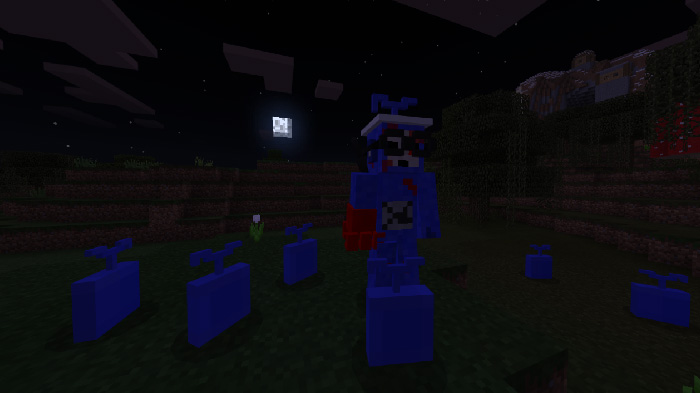 Monsters (Hostile)
Devil Tubbie:
Ikar Tubbie:
Knife Tubbie:
Montes:
Shadely Tubbie:
TinkyTank (Boss):
Health: 750
Damage: 18
Botin: 9 - 20 diamonds and 3 totems.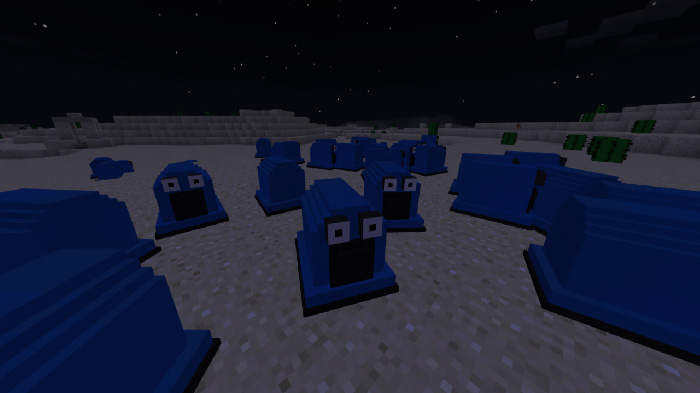 Arcabots (Passive)
The arcabots are passive you can find anywhere in the world, they will not dare to attack the player unless the attacks. The arcabots can domesticate with iron ingot, having a domesticated arcabot will defend the player of the monsters and will follow their owner.
General Features
Wild:
Health: 55
Attack damage: 5
They feed on iron ingot.
Tame:
Health: 200
Attack damage: 15
They feed on iron ingot.
Trailer
Select version for changelog:

Changelog
Add-on download link fixed.
Works for all minecraft +1.13 versions.

Installation
Download Resources & Behaviors .McAddon
Apply the packs for a world
Create the world